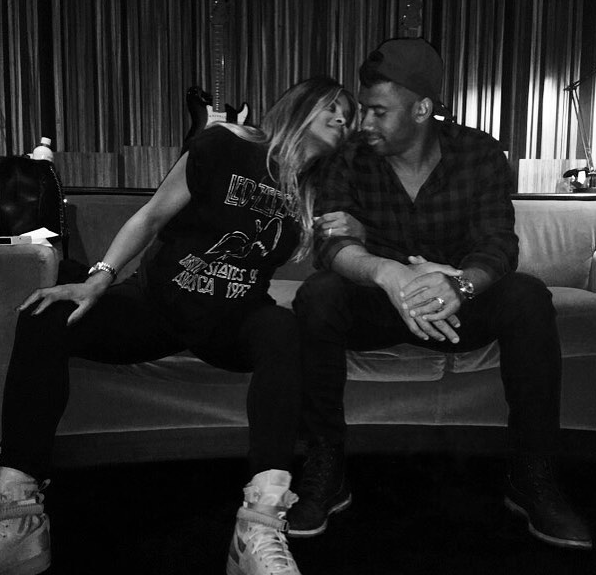 The Wilson's tied the knot just one-year ago, and in honor of their wedding anniversary, Ciara surprised Russell Wilson with a special message.
While on vacation, Cici paid for an aerial banner to be flown past their residence, which she revealed in a video on Instagram. The whole family stepped out on a balcony to watch the plane fly by with the banner that read, "Happy 1 Year Baby. Yay! I [Heart] U."
Ciara is seen holding the couple's newborn daughter Sienna Princess, while Wilson helps 3-year-old Future Wilburn with binoculars. "See that?" he asks. "Mommy put a cool sign up in the sky."
Celebrating the moment, CiCi and Russell kissed one another. "I'm Grateful to God for the Love he has given me, by putting you in my life," she told her hubby. "I have all that I need. Truly 1 of the Best years of my life."
Wilson posted his own message to Ciara on Instagram, writing: "Love. Indescribable Love. 1 year! Years don't matter however when it's Forever."
The couple tied the knot during a private ceremony in England on July 6, 2016 that was attended by Jennifer Hudson, Kelly Rowland, and La La Anthony, among others.
In April, the Wilsons welcomed their first daughter, Sienna Princess.