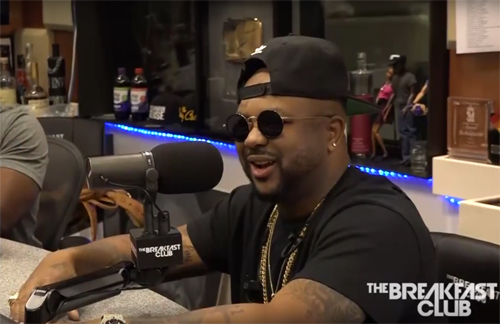 The-Dream has been one of our biggest hit makers for a decade already. He has become known for his innate abilities to write and produce catchy, infectious records for himself and many of your favorite artists. Now, the gifted artist is looking for the next big talent to work with. Joining Rick Ross and Roc Nation's Lenny S., the trio have launched their new reality series, "Signed," on VH1.
With the show premiering this week, the singer-songwriter stopped by Power 105 for a new interview with "The Breakfast Club." In addition to talking about the show, Dream spoke about his therapy style when it comes to writing for other artists. It has always been his way of being truthful to the artist that he's working with, while finding the right inspiration for the topics or words to create with.
In relation to his own material, Terius admitted that becoming an artist was a means to an end in getting his art heard. For example, he explained that if he loved his song, "Fancy," but someone like Beyoncé didn't use it, how would he get it out unless he sang it himself.
Speaking about his own growing family, his wife is pregnant with his eighth child, The-Dream said he wants to get to 20 kids! Lightly touching on the reason he mentioned growing up as an only child made him want his children to have multiple siblings.
"Signed" premiered Wednesday night on VH1. Check out the interview below.