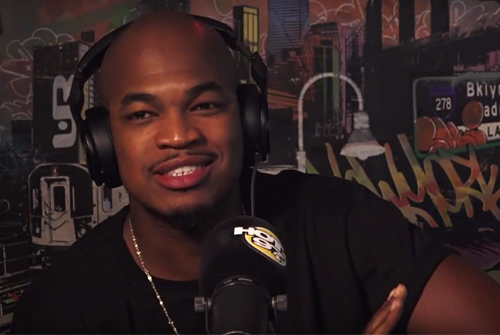 Ne-Yo recently stopped by Hot 97 for a new interview with Ebro In The Morning.
The R&B hitmaker spoke with Ebro and Laura Styles about the start of his career, including his first record deal, which was a learning experience for him and led him to pursue songwriting for other artists.
Many have noticed that Ne-Yo hasn't been wearing his signature hats lately, so he discussed why he always wore one since school, and his choice to give it up.
Talking about his recent work, the singer/songwriter talked about being a judge on the dance competition show, "World of Dance." He also revealed that they are making a series based on the original Step Up movie, which he is also working on.
Moving on to his family life, Ne-Yo spoke about mending his relationship with his ex, Monyetta Shaw, and how he knew he was ready for marriage to his wife, Crystal Renay.
Ne-Yo is currently working on his seventh studio album, which is coming soon. He released the first single, "Another Love Song" last month.
Check out the full interview below.