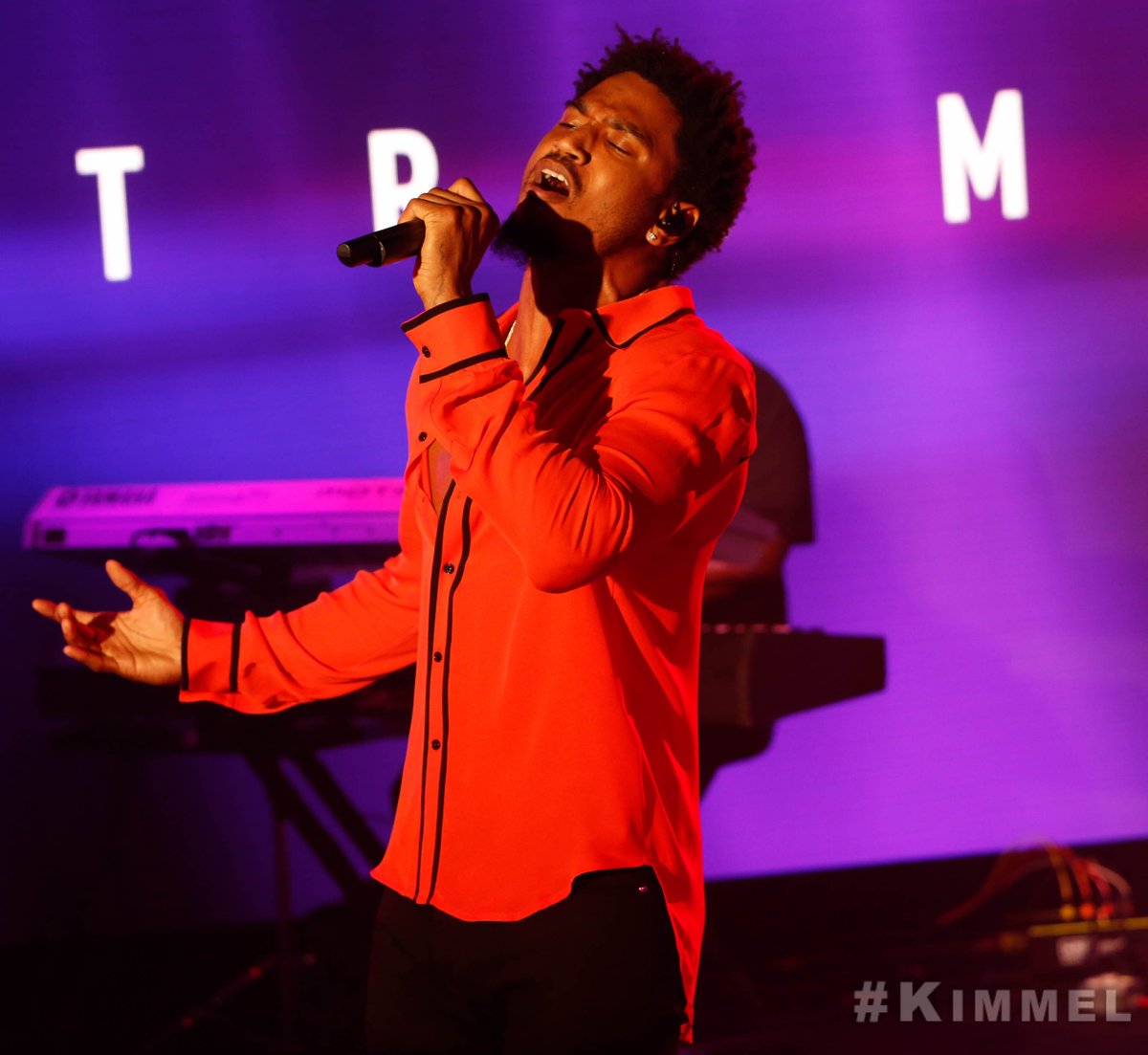 Trey Songz brought 'Tremaine' to 'Jimmy Kimmel Live!' on Monday night.
Dressed in a red silk shirt, the R&B heartthrob kicked off his set with the smooth single "Nobody Else But You." Trigga serenaded the ladies, singing along with the track amid red, blue, and purple lights.
Next, he introduced the crowd to his brand new single, "1×1," backed by his band. The uptempo tune had the audience turned up as Trigga jumped down to party with some women in the front row.
"'Cause there ain't nothing better than you / Got me watching every move / Like you're the only one in the room," sings Trey.
Last month, the singer finished up his "Tremaine Tour" and is currently doing spot dates this summer, in support of his seventh studio album Tremaine.
Check out his performance below.