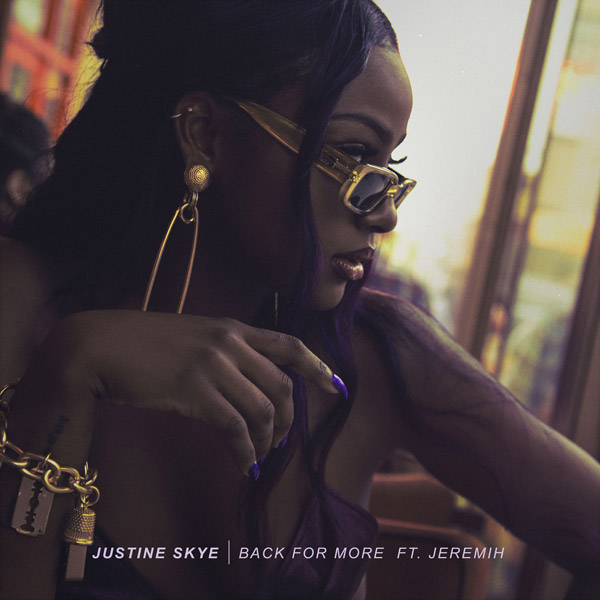 Justine Skye wants to get a good thang back on her brand new summer single, "Back for More."
Teaming up with R&B hitmaker Jeremih, the duo trade verses and harmonies over the smooth, percussion led track produced by Hit-Maker and AyoNKeyz.
"Got me all up in my feelings / You out partying, I'm chillin'," sings Skye. "You don't miss a good thing until it's gone / You don't take me serious until I'm done."
Jeremih handles the hook and a bridge. "You'll be back for more," he sings. "You won't regret it / You'll be back for more / I'll call it payback if you do / But we both know what you want on the low."
Speaking about the song, Justine says: "I'm pretty sure we've all had a situation where a certain ex or person finds their way back in your life. I've realized that it's not about dwelling over it and overthinking." Continuing she added, "Hitmaka and AyoNKeyz sent the song over and it spoke volumes to what was really going on with me. The hook of the song was always meant for a guy to sing and we felt like Jeremih would execute it the best, and he added the perfect vibe to the track."
Skye is currently working on her first film, and her debut album is on the way. "Blessed to be featured as a co-lead my first movie," she tweeted this week. "filming has been going amazing. New music dropping this Friday. Album done and OTW."
Take a listen to "Back for More" below.