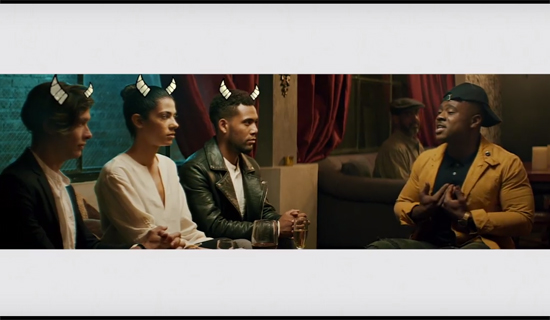 Rising Def Jam showman Earl St. Clair has premiered the first video off his impressive debut EP, My Name is Earl. Following the single "Feeling Alive," the singer, songwriter, producer paints a story of success with the visuals to "Ain't Got It Like That" featuring singer-songwriter PJ (Paris Jones).
Earl reminisces over the struggle to "make it" in the motion-graphics filled clip. Sitting with a female record executive, whom he visualizes as a wolf-in-sheep's clothing type, the Alabama native just wants to get paid. Thinking back to the days when he was sleeping on the couch and eating SpaghettiOs, St. Clair inspires anyone that's working hard to fulfill their dreams.
"I got soul and a whole lot of songs / I get love even if I'm dead wrong / And I know I got what I need / Even when I don't got what I want," he sings.
After a bad meeting with the record executives in a bar, he meets PJ, who assures him that he'll 'be fine.' Fast forwarding to the present, the talented artist gets ready to head out on tour with his boys who were always there for him when the dreams seemed far away.
Watch Earl's journey in the artistic video below.