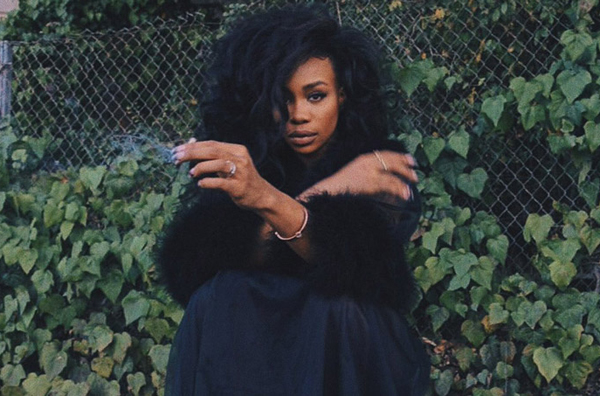 Solana doesn't cease to amaze us!
The visual for "Supermodel" is here, and there's no way to convince us that SZA couldn't be strutting down runways right now after watching this one!
In the video, directed by Nabil, the TDE songstress takes us on a whimsical journey as she turns from a beautiful normal looking girl, to a drop-dead gorgeous 'supermodel' with the help of some adorable little fairies. Throughout the visual, we see SZA's love interest taunting and laughing at her whenever she comes into his eyesight, but she continues to strut her stuff with confidence.
Clad in a furry robe, tiny black bikini bottoms, and furry sky-high stilettos, Solana turns the table on her bully of a boyfriend and gets some serious revenge. With the aid of grade-school kids, she takes him back to the playground for a little fun. The video finds her laughing at him and shooting firecrackers at his feet, to give him a taste of his own medicine.
SZA heads out on her "CTRL Tour" on August 16, opening in Richmond, VA and traveling through December.
Check out her "Supermodel" video below.
–Words by Jamila Wright