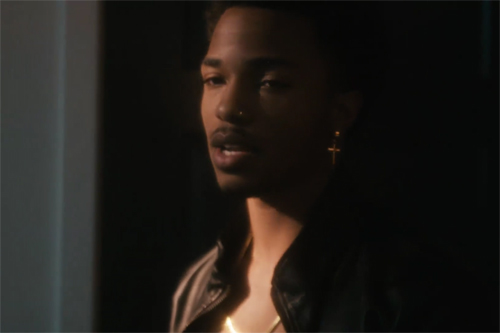 Introducing, Chris Jay!
The 22 year-old singer/actor from Dallas, TX is sure to put you in the feels with "Rain."  Rising to popularity from Vine, CJ proves that his musical skills are just as dope as his ability to make us laugh and smile. The soulful track is all about being triggered with thoughts of an ex-bae whenever it's raining, and it's a feeling that we all can relate to in some way.
In the visual for "Rain," Chris reminisces about his past relationship while being out on the town after maybe one too many drinks. On his way back home, he stops at a telephone booth to leave that all too familiar, "I miss you" message over the pone.
"'Cause you know I'm waiting, to lay on you / Whenever it's raining, and it's raining…" he sings.  "You're all I need, come back to me / I won't let you leave, just stay with me."
Chris Jay's smooth melodies paired with the song's piano laden production makes it easy for him to find no shame in admitting how he feels, and we aren't mad at it.
Watch the video below.
-Words by Jamila Wright