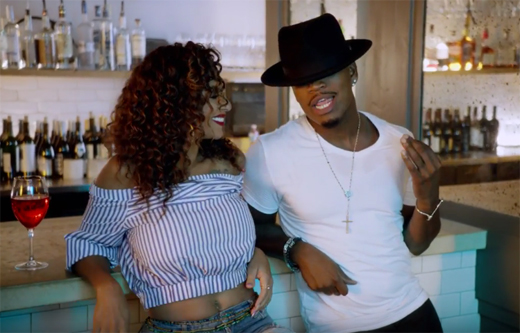 Ne-Yo is back serving up a dance-heavy video for his latest single "Another Love Song."
The platinum hitmaker brings Broadway vibes to a cafe where he is attempting to have brunch with his current girlfriend. The problem is, she's not all that into it–but the other sexy females in the restaurant certainly are!
When his girl goes to the ladies room, Ne-Yo and the other patrons jump into action with heavily choreographed moves. Old Hollywood musical meets cool R&B dance in the visuals directed by Darren Craig.
"Girl when you smile I know you're smiling just for me, and nobody but me," he sings. "Ain't got no game baby, ain't go game / Ain't got no shame baby, ain't got no shame / And I don't know what it is when I hear your name / Suddenly I just got to sing / You make me want to sing, another love song."
"Another Love Song" is the first single off Ne-Yo's forthcoming seventh studio album, Good Man, which is due out later this year via Compound/Motown.
Check out the fun-filled video below.