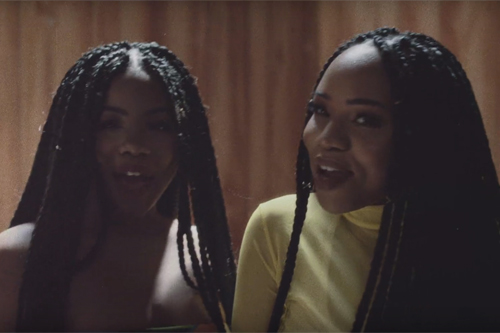 VanJess is serving us serious '90s vibes.
The Nigerian-American sister duo, who rose to popularity from their dope piano laden re-imaginations of hit R&B and Hip-Hop songs on YouTube, recently released the music video for their official single "Touch the Floor" featuring Masego.
In the video, VanJess is clad in proper '90s attire with poetic justice braids, crop tops, huge gold hoops and plenty of bright colors. The visual finds the sisters, Masego, and couple of their friends in a photography studio, chilling, dancing and enjoying each other's company.
"Any moment, anytime, you can make me move my body with no cares or worries yet / Everybody staring' oooh tonight," they sing throughout the fun track. "I can't promise that my hands won't touch the floor, yeah."
With the aid of Masego's saxophone playing, the three of them effortlessly blend together R&B and Jazz in a feel good record sure to help get a party started.
Watch the fun video below.
-Words by Jamila Wright