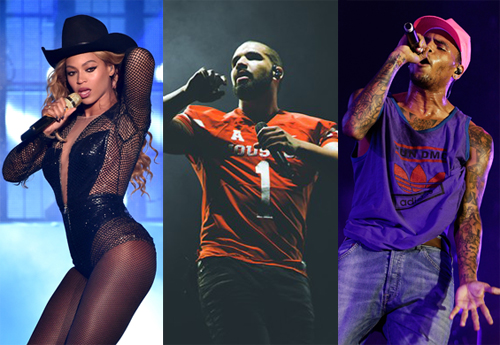 Beyoncé has pledged to help "as many as we can" as the devastating Hurricane Harvey unleashes unprecedented flooding in Texas and leaves more than 30,000 displaced in the singer's hometown of Houston.
"My heart goes out to my hometown, Houston, and I remain in constant prayer for those affected and for the rescuers who have been so brave and determined to do so much to help," she said in a statement issued to the Chronicle.
"I am working closely with my team at BeyGOOD as well as my pastor (Rudy Rasmus at St. John's in downtown Houston) to implement a plan to help as many as we can." BeyGOOD was launched in 2013 for the Mrs. Carter World Tour as the charity umbrella for Bey's worldwide philanthropic efforts.
Beyoncé also shared a black and white Instagram tribute to her home state, telling residents they are in her prayers.

Comedian and actor Kevin Hart stepped up his original donation of $25,000 to $50,000 and called out other celebrities to match his contribution to Houston's recovery efforts.
Chris Brown answered Hart on social media by announcing that he is going to donate $100,000 to the relief efforts. "We need to come together…I'm donating $100,000. This for everybody out there in Texas for the relief and everything…and I implore and encourage anybody that can make a change to please donate and help out," said Breezy.
Drake, who says he was "devastated" by the aftermath of Hurricane Harvey, is vowing to assist the victims as they recover as well. "We are currently overseas in London and all I can think about is how devastated I am as I look at images of the damage Hurricane Harvey has caused," wrote Drake. "I am praying for the safety of all those affected. Houston has truly been a home to me over the last 8 years. Myself and @futuretheprince are working with local relief groups to aid and assist the people of Texas in anyway we can and in the most immediate way possible. I also want to thank all the men and women of service and volunteers for their courageous efforts to help people in need. I encourage everyone to do what they can to assist the people of Texas knowing whatever effort you can make to help will go a long way."