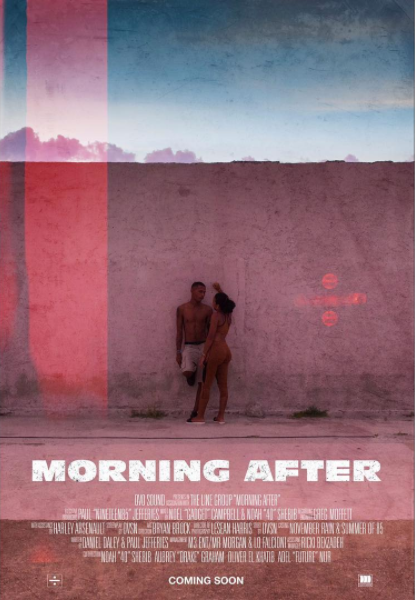 The much-anticipated sophomore album from R&B duo dvsn is on the way!
After announcing the LP, 'Morning After' with a double sided billboard in Toronto earlier this month, the group has now shared a 1-minute long trailer for the project.
As mysterious as the duo—consisting of vocalist Daniel Daley and producer Nineteen85—the cinematic trailer was filmed in another country (possibly Cuba) and opens with a long shot of a young couple. As night falls the camera travels in a car that has dvsn's logo as a necklace hanging from the rear view mirror. An unknown song plays in the background as Daley sings: "Still know that we can work / Still know what you deserve / Still remember who we are / We're no different than we were."
Shortly after, the clip ends with a shirtless young man throwing a molotov cocktail before the screen goes black and the title appears over heavy percussion. Earlier this month, dvsn shared a movie poster for the album on their Instagram, so it would seem that they have a film to accompany the album.
The Canadian duo have released two new tracks this year, "Think About Me" and "Don't Choose." Both are expected to be included on the LP, but it hasn't been confirmed if they are official singles.
Dvsn released their acclaimed debut album SEPT. 5th in the spring of 2016.
Check out the trailer for Morning After below.