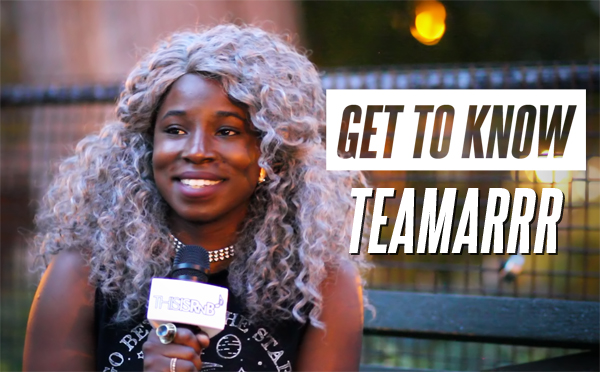 Let us officially introduce you to TeaMarrr!
The rising singer-songwriter is currently based out of Boston and is making waves all over the internet with her soulful and jazzy sound that's unlike anything we've heard in a while. We first discovered Tea in 2016 with her first singles, "In My Mind" and "I Do…But," and in just a short amount of time she has become one of our favorite artists to watch.
Earlier this year, Tea released her debut EP, Thanks for the Chapstick which features 7 original tracks all inspired by her last relationship and how she used that experience to help mold her into a better version of herself. Full of live instrumentation and raw emotion, each song on the project stands out as a great introduction to the kind of artist she is and what fans can expect to hear from her next.
During a recent performance promoting 'Thanks for the Chapstick' in New York, ThisisRnB had a chance to sit down with Tea and really get to know more about who she is as an artist and what she plans to do next. In the interview the songstress reveals how her Haitian parents passed down her artistic genes, how traveling to Toronto and New York helped her become a better artist, and why tea is such an important symbol to her.
Get to know TeaMarrr below!
-Words by Jamila Wright