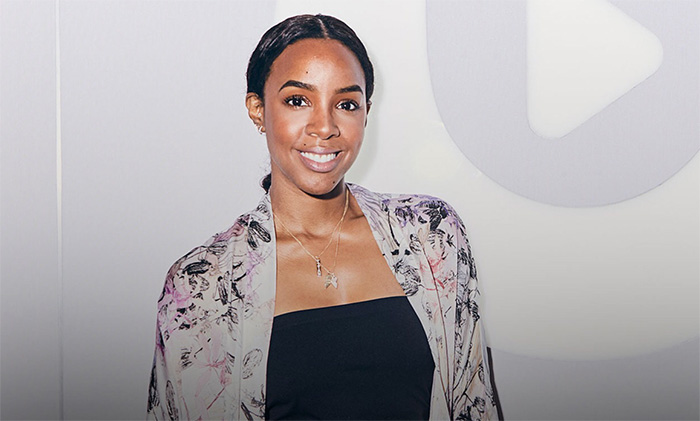 The long-awaited fifth studio album from Kelly Rowland is still in the works, but it's coming along great, according to the Destiny's Child superstar.
In an unexpected interview with Kosine (of Da Internz) on Beats 1, Kelly further opened up about about the forthcoming project, including the writing and recording process. "Right after I had my son I didn't know what I wanted to talk about," said Rowland, who gave birth to her son Titan in 2014. "I just found this place and found a groove and everything started to pop into place. I'm really excited."
The experiences and knowledge she has been receiving over her time as a mother has fueled her creativity and desire to share. "I remember, I was like, 'Oh my gosh, I'm not in my 20s but I'm not in my 50s.' I'm in this really glorious time in life where I feel like I'm receiving a lot of information and I feel like I have to give that back out, too," she added. "Just from years of being here on Earth, being a woman, and just going through life. That's more than enough to talk about. That's the space that I'm in right now. My theme is the extraordinary simple life of me. It doesn't take a lot for me to be a happy girl. I like simple things. I like extraordinary things too, so I had to put that in there. It's just a really colorful and beautiful record so far. I'm very excited."
Kelly also revealed that she is working with singer, songwriter, producer Syd of The Internet. "Syd's voice just sucks you in. Everything about her is just so effortless and cool," she said. "I love working with her in the studio. She's been such a delight."
The currently untitled album will follow 2013's Talk a Good Game, which included the singles "Kisses Down Low" and "Dirty Laundry."
Listen to Kelly's revealing new interview below.
Additionally in the conversation, Kelly spoke about female R&B artists whom she loves. Spoil alert, the list included Jhené Aiko, SZA, Whitney Houston, Kelela, Solange, Syd, Sade, Erykah Badu, and Lauryn Hill.