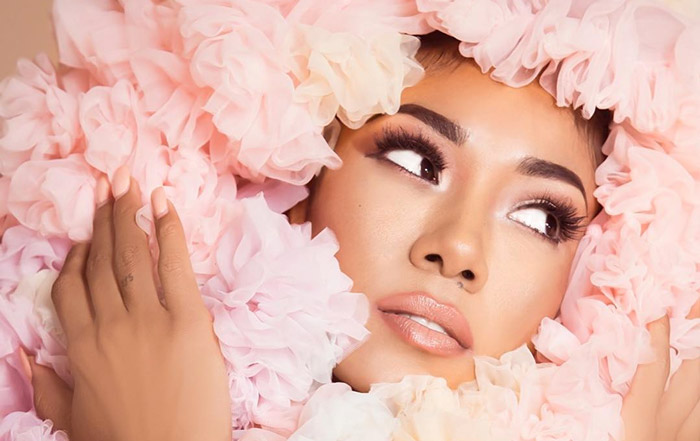 It's not 50 Shades of Grey, but Mila J has us at her beck and call after hearing her brand new song, "Touch Me."  The sensual track is from the upcoming movie, 'Til Death Do Us Part, and it's so sexy she should have recorded it live in a bedroom.
Mila's vocals glide over the silky production highlighted by electric guitar and a high pitched female vocal sample. "The way you touch me, baby / Grips on my neck, I won't refuse / Wonder what's next / It's all up to you," she sings.
The song is meant to have a "simple" yet emotional feel, according to the R&B singer. "'Touch Me' has this intimate, stripped-down vibe to it that's very sexy but still classy and mature," she told Billboard.
"Touch Me" will be featured in a love scene from 'Til Death Do Us Part, but that wasn't the only thing that attracted Mila to the film. "The movie is helping and empowering women who might be in domestic violence situations to be strong enough to walk away," she said. "I wanted to be a part of a project that's empowering women to stand up for themselves."
Earlier this year Mila released the surprise project Dopamine for her fans, as something to hold them over until she releases her debut album.
Stream Mila's new track below.
Starring Taye Diggs, Malik Yoba, Annie Ilonzeh, and Robinne Lee, 'Til Death Do Us Part is due Sept. 29.