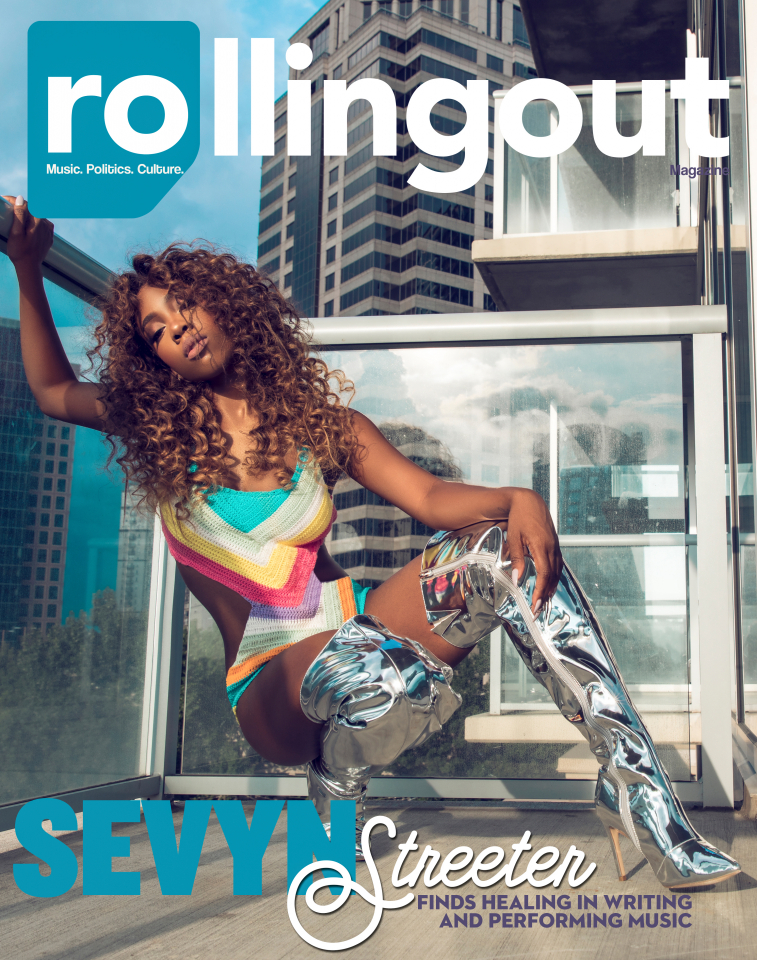 Sevyn Streeter is out here winning everyday.
The R&B vixen saw the release of her much-anticpated debut full-length album, Girl Disrupted, last month. In her latest promotion for the album, the Florida native shines on the cover of Rolling Out magazine.
In the issue, Sevyn opens up about the healing process of songwriting and performing music. "Writing for other artists is [incredible]," Streeter says. "It's like my favorite thing in the world to do and mainly because it's a trusting process. People have to really trust you for them to allow you to write their story. I [cherish] the interaction and the relationships with artists that I write for. It's just [the] bomb!"
Additionally, she gives fans further background on her early beginnings as an aspiring artist, the situation last year regarding the "We Matter" jersey she wore to perform at the Philadelphia 76ers game, dealing with depression, and more.
"I think a lot of times people think just because we're artists that we don't go through s—, and that could not be any further from the truth," Sevyn said. "That just comes with being an artist. I hate to say this, but every artist has a little bipolar in them. It doesn't necessarily mean that there's something wrong with you. It just means that you've tapped into different emotions, and that's all being an artist is."
Check out her sexy photoshoot below, and read the full article here.
(Photos by Dewayne Rogers)