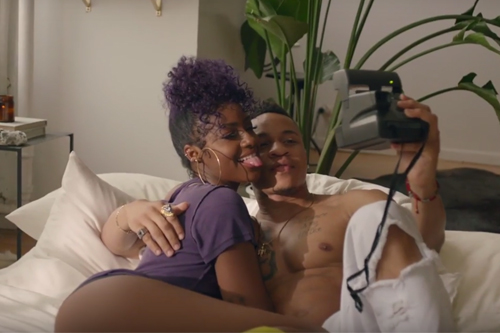 Justine Skye has premiered the anticipated music video for her hot new single, "Back For More" featuring Jeremih.
Directed by Grizz Lee, the video co-stars singer/actor Rotimi from "POWER" as Justine's love interest. Chemistry between the two is nothing short of electric as the video chronicles the happier times at the beginning of a loving relationship before the two break-up and things go sour.
"Shooting this video with Rotimi was so much fun. It was basically improv and we just fed off of each other" says Justine. "We started just days before I was scheduled to start filming my first acting role in 'Green Dolphin' so he also gave me great advice and definitely made me feel a bit more comfortable about what to expect for when I started filming the movie."
Check out the sexy video below.