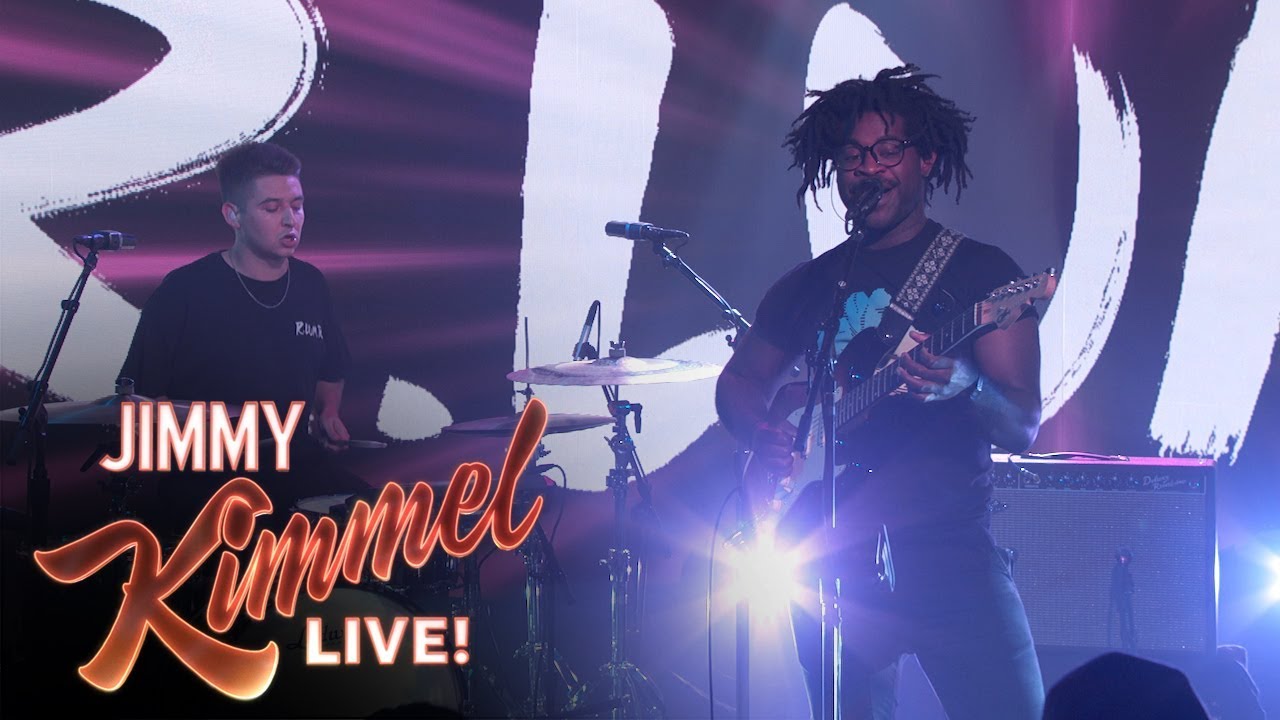 From buzzing on Spotify to taking the stage on "Jimmy Kimmel Live!" rising artist R.LUM.R is far from 'frustrated' now.
Making his television performance debut Wednesday night on Kimmel's Mercedes Benz concert series, the Alt-RnB singer-songwriter brought his infectious, breakout single "Frustrated" to the indoor stage. Backed by a drummer and keyboardist, R.LUM.R (Reginald Lamar Williams) displayed his outstanding falsetto and guitar skills with a buzz-worthy performance.
Additionally, the Nashville based artist performed his latest single, "Close Enough."  Joining him in motion, the studio audience snapped and danced along to the pop-leaning jam.
R.LUM.R is prepping for the release of his debut EP, AFTERIMAGE, which is due out August 11.
Check out his late-night TV debut below.