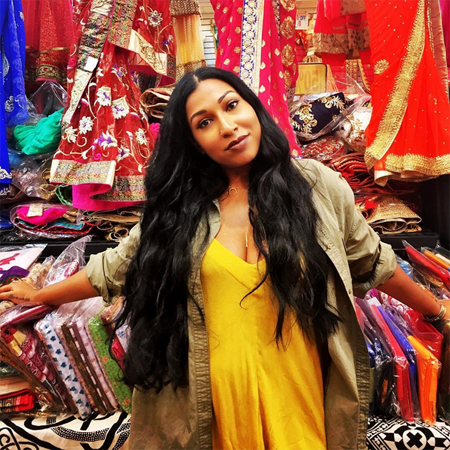 Melanie Fiona's comeback train has almost arrived!  Last month, the soulful songstress announced that she was working on new music and her anticipated third studio album was on the way. She revealed that the project would be titled 'Next Train' and it was due out in early 2018. Now, fans can get even more excited because the LP's first official single is dropping on Friday (Sept. 22).
Taking to her Instagram page, Melanie announced the song and previewed it with 2 video clips. The latest shows her standing against a wall while passionately singing an a cappella preview of the first verse.
"I can't, fall back in love again / You broke this simple heart / That used to beat for you my friend," she sings. "And I say that you've got some nerve just to come back and say that you're sorry / For what / You've got some nerve to break what I feel and play me now you're sorry."
In an earlier clip, Mel sits in a stairwell while performing the spoken word styled foreword for the single, where she addresses an ex boyfriend. "I remember you not for who you are or what you do / Now you're like a hurdle / Not one to get over but one to break through," she says.
The two-time Grammy Award winner's new project will feature her genuine story-telling abilities that express both vulnerability and strength. The album follows her 2012 effort The MF Life, which spawned the singles "Gone and Never Coming Back," "4am," and "This Time."
Preview Melanie's new single below.