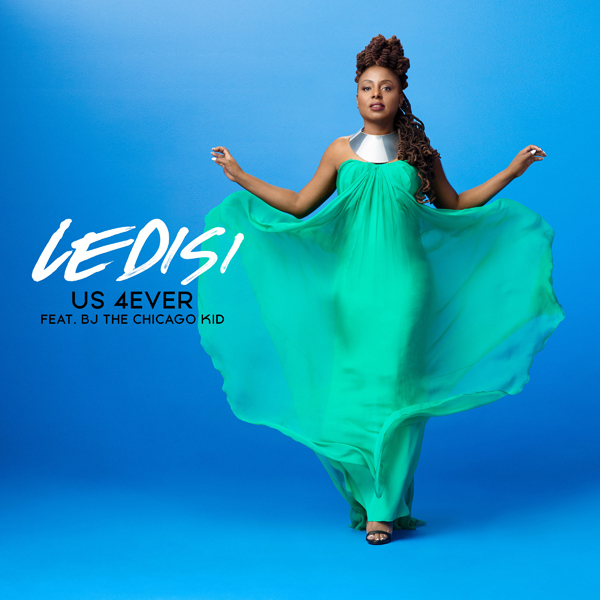 Following the singles "High" and "Add To Me," soulful songstress Ledisi returns with a glorious duet featuring BJ The Chicago Kid.
Prepping for the release of her new album, Let Love Rule (due Sept. 22), the R&B powerhouse fights for everlasting love on "Us 4ever."
"Rex Rideout played me this groove and immediately I wrote the chorus," Ledisi tells EBONY. "After that, we were laughing while writing a song about a relationship that is slightly dysfunctional but functional. That might sound crazy to some but love is that simple and yet very complex for so many people. 'Us 4ever' is a poetic way of saying you get on my nerves but I love you no matter what."
Joined by BJ on the welcomed collaboration, Ledisi revealed it was the song's producer who suggested they team up.
"Rex worked with Jairus "JMo" Mozee on the music. He is an amazing guitarist, you can hear his genius in the song. When it was done Rex thought it would be great to have BJ The Chicago Kid make an appearance to have a male perspective for balance. BJ worked with Jairus and Rex on his Grammy-nominated debut so it fit perfectly."
In support of her new album, Ledisi will travel across North American on "The Rebel, The Soul & The Saint Tour," co-headlining with Kirk Franklin. The tour kicks off on October 25 in Oakland, CA and culminates on December 2 in Richmond, VA after hitting cities all over the country including Los Angeles, New York, Nashville, Atlanta, Chicago, Detroit and more.
Listen to "Us 4ever" below.