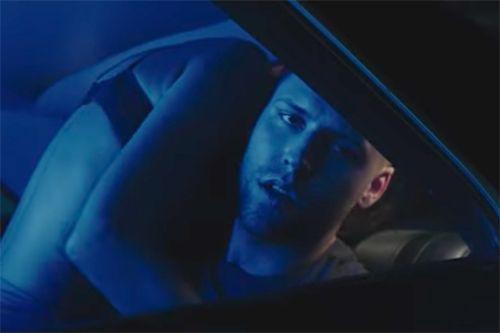 OVO Sound's latest crooner, PLAZA returns with a mysterious video for the seductive song "Personal," off his SHADOW EP.
Directed by Nina Djacic, the dark visual finds the Toronto native in the backseat of a vintage ride while a girl sits on his lap and kisses his neck. The moment is getting hot and heavy, but Plaza appears somber as he stares into the camera.
"I told her we don't gotta know nothing personal," he sings. "They don't gotta know nothing at all / If you wanna f**k with me, I told her we don't gotta know nothing personal."
Soon, PLAZA is riding around town with his girl beside him. However, as the video continues, the singer is no longer behind the wheel and his girl finds herself in a room filled with other women who look just like her while the car continues rolling on without a driver.
"'Personal' was recorded right around the time I released the first EP, ONE," PLAZA previously told The FADER. "It talks about being at a point where you feel you don't have much to offer emotionally to a partner. Whether you'd like to or not. It's all lust, and that can be exciting and it can be dark."
Watch his "Personal" video below.