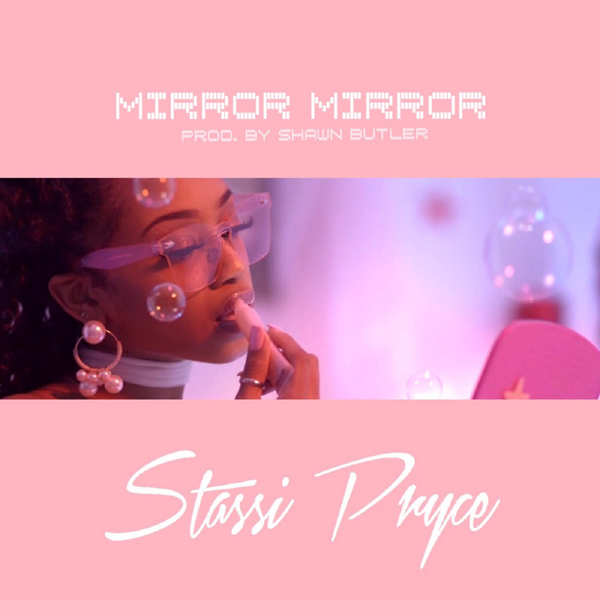 Rising songstress Stassi Pryce has returned with the brand new single "Mirror Mirror" produced by Shawn Butler.
Blending her inspirations from R&B and Reggae, the singer/songwriter/actress delivers a funky Dancehall jam to close out the summer. Over the thumping production, Stassi sings with a wicked, confident patois, enticing all the boys to the yard.
"When I was writing 'Mirror Mirror' I was thinking about the way I feel every time I step out or get ready to go to an event," says Pryce. "I feel invincible, like no one can touch me and I think this is the confidence every girl should embody when they're out and about enjoying their day to day life."
Debuting the song with a dance-heavy music video, directed by Lay Tahir, Stassi is seen daydreaming of partying with her girls while stuck at work. From performing a dance sequence in the laundromat, to a playful pink bedroom scene, the emerging artist will have you whining along.
Born in Brooklyn and raised in Philadelphia, Stassi was recently named one of 10 women making waves in music by BET as apart of the 2017 Black Girls Rock! Awards.
"Mirror Mirror" is the first single off her debut EP, which is coming soon. The song is available on iTunes and streaming platforms now.  Check out Stassi Pryce's "Mirror Mirror" below.
For more info check out www.stassipryce.com and follow her on Twitter and Instagram.