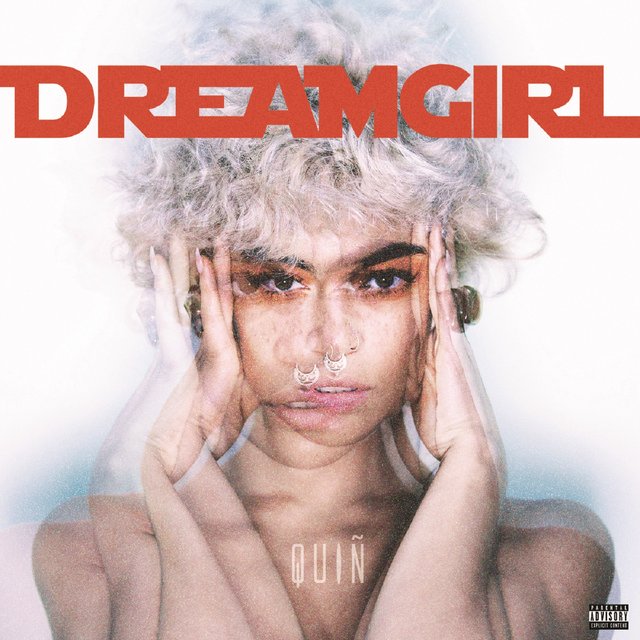 Fresh off her awestruck performance at Afropunk in Brooklyn, rising artist QUIÑ has released her anticipated sophomore EP, DREAMGIRL.
The 'fantasy soul' project is the singer-songwriter's strongest body of work to date, following her acclaimed 2016 debut, GALACTICA. Led by the Syd-assisted "Sticky Situations," the 5-track set includes a slew of other sizzling songs that are bound to have you transported to Los Angeles native's consciousness.
Speaking to Billboard, Quiñ speaks on the 'fantasy soul' term she coined saying that its "many things without putting it into a box or category. My mind lives in a fantasy land, and my music comes from my soul — because, well, I'm writing it. And sometimes my soul exists in a pretend world in my mind that I draw from."
Continuing on in regards to the inspiration behind the new EP, Quiñ explained: "[DREAMGIRL] was born out of a 19 year-old dealing with heartbreak. When your world is flipped upside down, you can start to see yourself a bit more clearly. I spent a lot of time listening to my spirit, finding myself – being alone really helped me with that. And in this process, I challenged myself. I learned to create, developed confidence in myself and in my work and I just went for it. My mood is infinite and there are infinite colors in my sound. I think people will enjoy the journey and feel connected to one another."
Stream Quiñ's DREAMGIRL below.