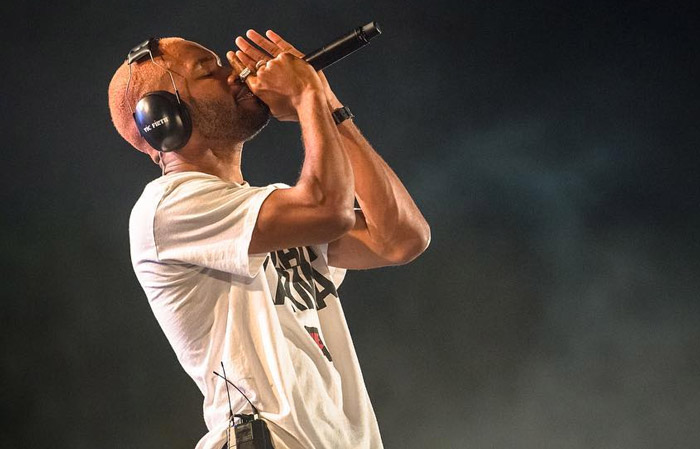 Frank Ocean can always find his perfect pockets when he's singing over a stripped down track. The elusive artist finally performed a handful of shows this summer in support of his 2016 album blonde, which featured the standout track "Nikes," and he has been much more open to sharing content this year.
Surprising fans today, the singer-songwriter posted footage of what appears to be him rehearsing a stripped rendition of the song. Joined by only a keyboard player, Ocean belts out the lyrics while sitting on a guitar amp in an unknown rehearsal space.
"Said she need a ring like Carmelo / Must be on that white like Othello / All you want is Nikes / But the real ones / Just like you, just like me," he sings.
On this rendition, Frank replaces the track's vocal effects with his normal singing voice. It dropped without warning via Ocean's Tumblr page with the caption "-5."
Just last week, he released the new song "Provider," which followed a slew of loose tracks and collaborations including "Chanel," "Biking," "Lens" and more.
Watch Frank's stirring performance of "Nikes" below.