It's no secret that Beyoncé Knowles-Carter has always been a trailblazer with an impeccable sense of style. Whether sporting a custom-made look designed by her mother, Tina Knowles-Lawson, or various high-end fashion designers, Queen Bey has been an innovator in the music industry from an early age. 
Take a walk through her best fashion moments and discover just why she's one of the best to ever do it.
Beyoncè has been killing the fashion game since 1990.
Showcasing her sense of style since her start in the group Girl's Tyme, Beyoncé has embraced unique statement pieces, set stylish trends, and become an icon to many due to her stellar looks. Since her Girl's Tyme days in 1990, which would eventually morph into the infamous girl group Destiny's Child, Beyonce has embraced unique statement pieces. Whether a bold print, or blinged out embellishments, the singer quickly became a standout amongst her group members and industry peers while singing teenage love songs.
Once Destiny's Child was formed a few years later, it was easy to see that she would be a true force in the fashion world.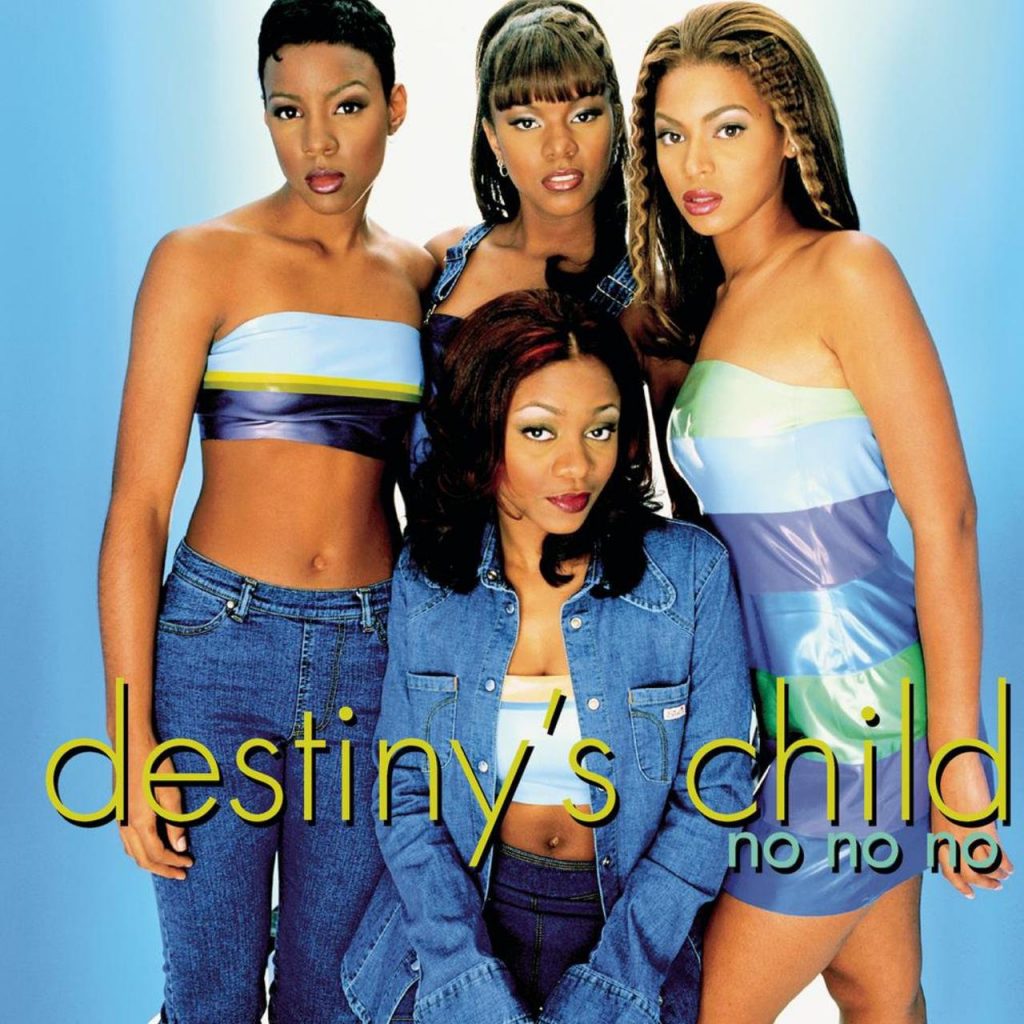 After the group name underwent various changes and settling on the name Destiny's Child in 1996, an image overhaul took place. Shedding their innocent personas and taking a step towards womanhood, Beyoncè and her group mates — Kelly Rowland, LaTavia Roberson and LeToya Luckett — swapped out their once oversized tees for colorful crop tops, bedazzled bras, and belly chains. They were — without a doubt — coordination queens who effortlessly synced their looks, yet were still able to portray their own individual style. 
Through her role in the remake of the classic "Carmen" opera, Beyoncé stepped into a sexier style than seen in her previous years.
Making her film debut as the titular character in 2001's "Carmen: A Hip Hopera," the young beauty turned heads of viewers as she embraced a new style. Taking on the role of a sultry vixen and aspiring actress, Beyoncé rocked an unforgettable red beaded dress and flower in her light brown hair as she attempted to seduce a sergeant to evade legal trouble.
Stepping out on her own in the early 2000s, the Destiny's Child frontwoman surprised everyone with her chic style.
Releasing her first solo album, "Dangerously in Love" in 2003, the songstress opted for a white tank top, denim shorts, and red sling back pumps while shooting her "Crazy In Love" music video. Though we were used to seeing Beyonce's carefully coordinated looks with group members, this simple style was refreshing. During this style era, she was also more vulnerable in her music, which was uncharted territory for the usually private singer.
Oversized pants conveyed a no-nonsense attitude, with a perfectly toned stomach to still keep it sexy.
Just one year later, Beyoncé joined forces with her Destiny's Child group mates to gift fans their final album, "Destiny Fulfilled." It was in this era — both musically and in fashion — that the women were determined to prove that they were no longer girls and that even after a quick break, they were back with a vengeance. Holding their own amongst rappers Lil' Wayne and T.I., the trio took their turns cooing out their iconic lyrics about needing a ride or die man who could hold his own in the Grammy nominated single, "Soldier." The visuals for the singles to "Cater 2 U" and "Lose My Breath" gave us plenty of unforgettable stylish moments from the trio, too. 
We all kept watch as she blossomed into a grown and sexy woman who refused to compromise her worth.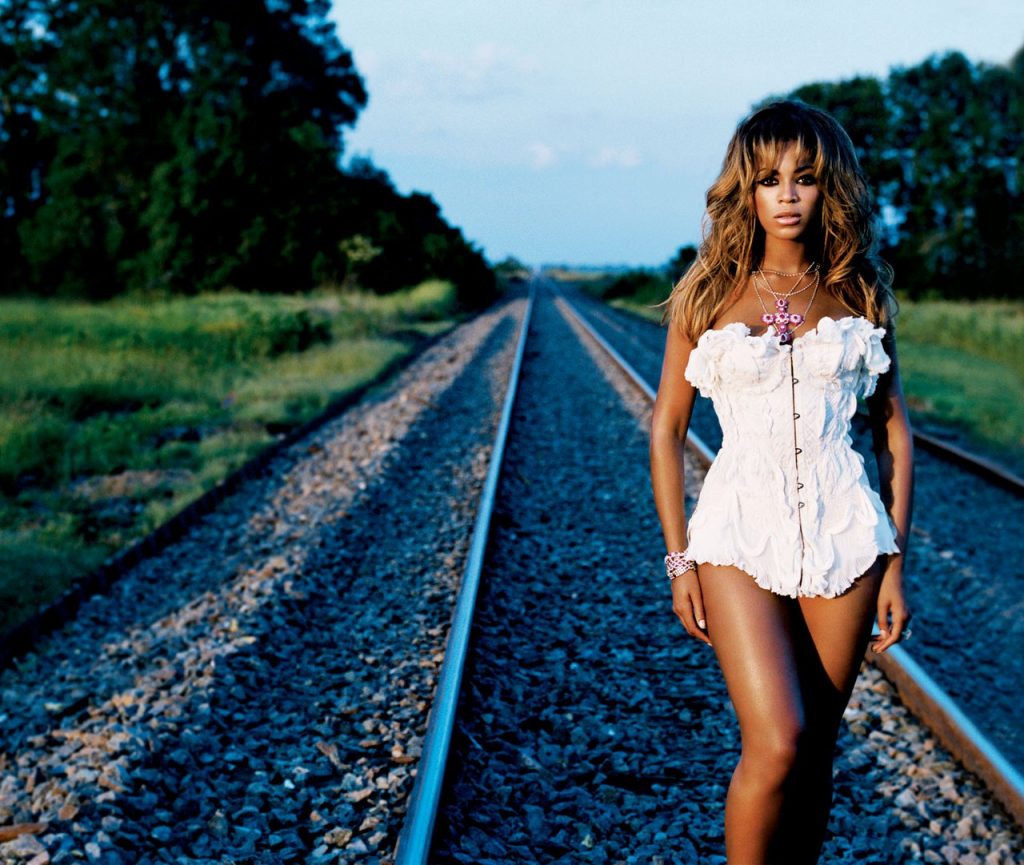 Beyoncé's solo career delivered some of the star's most iconic looks. Her prior fashion history was just the warm-up in comparison to the "B'Day" era. The video to her single "Deja-Vu" opened with the songstress in a sexy, white corset and goes on to display many high fashion looks, including her dessert dance sequence in a revealing two piece outfit. 
This was a much more refined look than her earlier midriff baring choices and after releasing the video for mid-tempo ballad "Irreplaceable," she drove the point of now being a grown woman home. Dressed down in House of Deréon while singing of her refusal to be taken for granted, she boldly threatens to part ways with her current partner, informing him that he could easily be replaced.
Fully embracing her alternate persona, Queen Bey unveiled some of her most iconic bodysuits to date.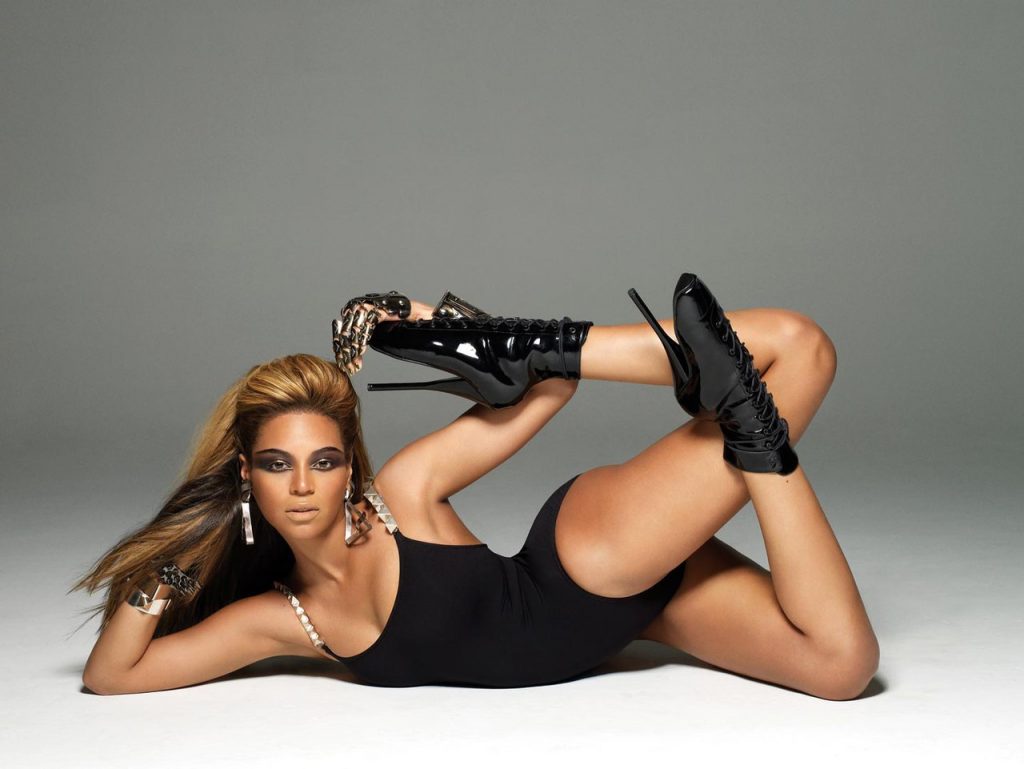 When "I Am… Sasha Fierce" was released in 2008, it brought with it the alter ego of the multi-talented star, whom the album was named after. The hit-filled album delivered the viral dance video, "Single Ladies" — where she sported a simple one-shoulder black bodysuit for its entirety. Switching to high-fashion in the "Video Phone" visual, Beyoncé and Lady Gaga delivered body, fun, and power and looked amazing while doing so. 
After dropping her surprise self-titled album, Beyoncé and Jay Z hit the road to express their "ride or die" love and had the street style to match. 
The release of "4" (2011) and the self-titled "Beyoncé" (2013) helped the singer continue her grown woman theme and in the process, unveiled a multitude of ornate bodysuits. This was also when the nickname "Yoncé" was revealed to the public. This era is an important milestone in the singer's career as it saw her further embrace her sexy side after giving birth to her first child, Blue Ivy Carter. 
Seemingly comfortable in her own skin, she belted out how her husband, rapper Jay Z,  made her feel "Drunk in Love." Their largely successful "On the Run" tour followed in 2014 and it was in that moment that we saw Beyoncé sharing the stage and coordinating her looks again, but this time with her soulmate. The couple let fans into their private life, projecting home videos onto arena screens as they graced the stage.
Mrs. Carter seamlessly blended high fashion with her cultural roots as she reminded the world of her humble beginnings.
In 2016, the already established multi-faceted star would take the world by storm with the release of her album, "Lemonade." Leading with the hit single "Formation," her creativity would forever be etched into pop culture. Sporting what are now referred to as "lemonade braids" and a fabulous fur, the "Check On It" singer fiercely hangs out of the window of a candy painted classic car. The high fashion remained but there was a drastic shift in her message. 
Still encouraging women's empowerment, she shed light on the poor state of New Orleans due to 2005's Hurricane Katrina by performing atop a police car submerged in water. She unapologetically let us know where she comes from and that her roots will always remain. She also made sure to let us know that Blue Ivy's hair and nose are just fine in her book. The Black anthem would start a brand new chapter in her career.
She embraced African American traditions in various bold looks while using her global platform.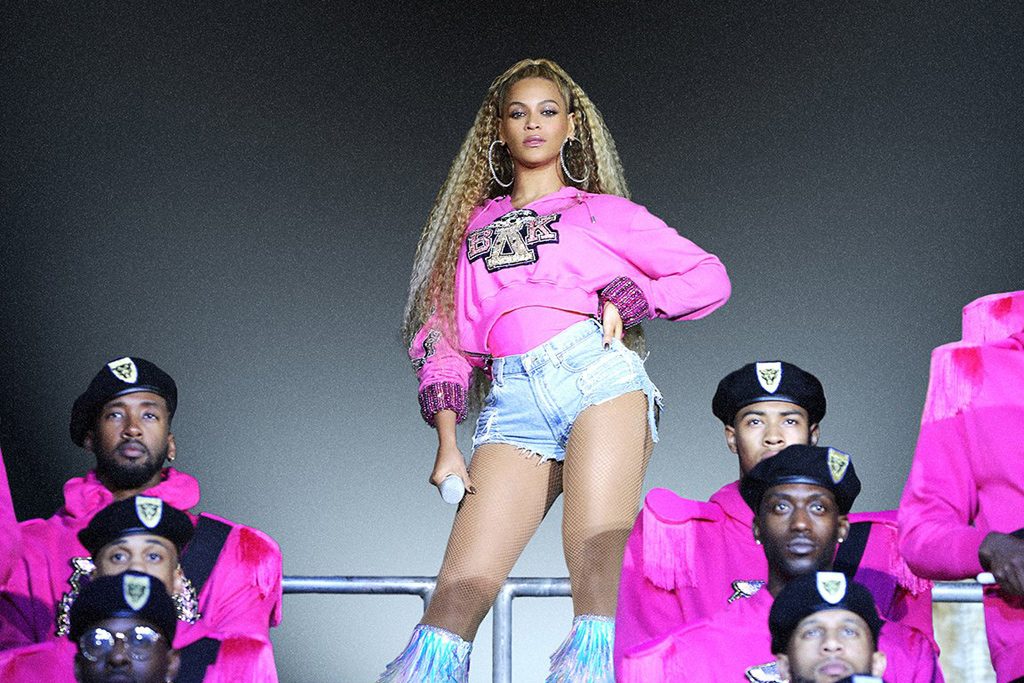 In her unprecedented 2018 Coachella performance, Beyoncé did what she does best by raising the bar. Modeling her performance after the half-time shows that occur at historically black colleges and universities, the singer used a live band and more than 100 dancers. We also saw Destiny's Child reunite and witnessed Jay Z and her younger singer-songwriter sister Solange turn it out alongside her. As a result of her impact, fans have jokingly referred to the performance as "Beychella." 
In true Yoncé form, however, that wasn't the only amazingness that stemmed from her Coachella set. In April 2019, she delivered the Netflix documentary "Homecoming," which gave a behind-the-scenes look as she prepared for the headlining performance. Fresh after the birth of her twins, Rumi and Sir Carter, the singer gave an honest look at the grueling process to prepare for such a monumental show. The documentary was paired with "Homecoming: The Live Album."
The Queen actively supports black-owned fashion brands, no matter how big or small.
The star continues to make a conscious effort to support her community. Some Black-owned fashion brands catapulted to overnight success with a simple Instagram outfit post to her 130 millions followers. At this stage in her career, she's unapologetically Black and surely can't be silenced. 
As the last few years have seen her publicly support multiple Black designers, we can anticipate more eye catching looks from the star.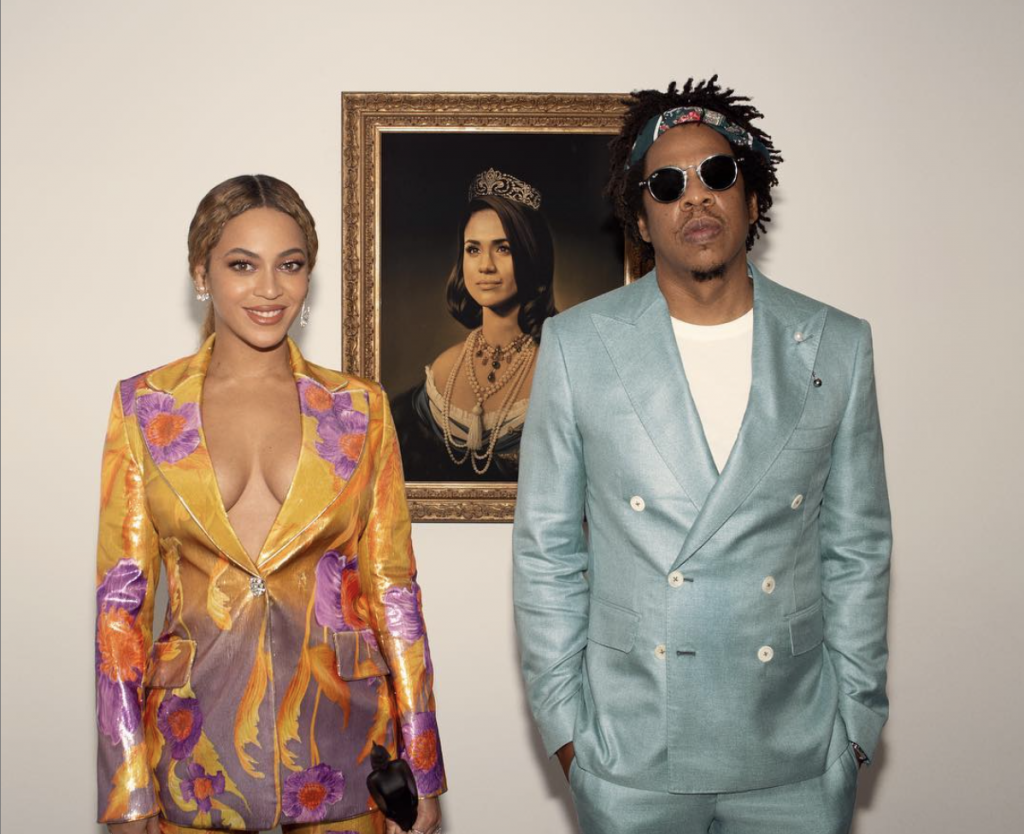 With her husband by her side, Mrs. Knowles-Carter has been relentless in supporting Black designers. Whether a brand as large as Laquan Smith or as small as Ena Gancio, she shows her community love on a global scale. The fierce business woman's forever date has followed suit, with Frere (formerly known as Musika Frere) quickly becoming his brand of choice for formal events.