This feature will be unlike most others you see on this site. The song is performed, beautifully, in Portuguese and comes with a deep message behind it. Parisian composer, producer Monsieur Shwill partnered with Portugo-Angolese singer Monica Mussungo to create "Fuga."
"Fuga" is a journey into a neo-soul, trip-hop piece of art where Shwill and Mussungo invite you to self reflect and find introspection. The two artists consider themselves introverts who aren't beholden to social interaction to find energy. They can find it in loneliness. But Shwill believes this song is also for extroverts who can reflect on life, especially during this time in lockdown due to the Covid-19 pandemic.
Composed by Shwill and penned/sang by Mussungo, the track comes with an accompanying cinematic visual. The dark tone and creative effects will help send you on the journey of self reflection.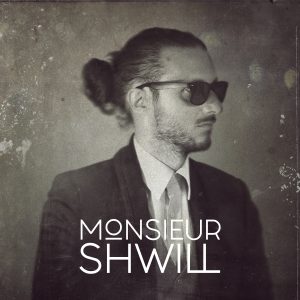 Shwill, who considers his style "cinematic trip-hop," draws inspiration from iconic musicians like Erykah Badu, Massive Attack, Bonobo, The Cinematic Orchestra, Björk, and Portishead. He plans to drop a full project later this year, which will include vocal features from artists around the world.
In the meantime, watch the video and live session for "Fuga" below: