North Carolina-based songstress, Natalie Carr, drops her new single "Sad Little Rant" during a time where it seems like we all are reflecting due to the pandemic. The raw, honest track delivers a relatable message about feeling like you aren't living up to life's standards or expectations. The song comes with an accompanying music video premiering here first on ThisIsRnB.
Co-produced by J-Mac and OMGZO, Carr's unique, silky vocals complement the beat as she emotes about how society's standards can negatively impact our mental health and self esteem. She said she originally wrote the track for a male artist, but couldn't get the lyrics out of her head and kept it for a single. She offers bold thoughts on what the track means to her.
"When I look closely at myself and my friends, it's not super surprising that a lot of us turn to substance abuse and develop poor mental health as results of unrealistic expectations set upon us. In some way, I feel like Sad Little Rant embodies that," she said.
"I wrote this at a time where I felt like things were happening around me and to me while my personal wants and wishes weren't really delivering (i.e. writing 'happy' upbeat songs, failed romantic relationships, financial trouble). I hope to continue to release records that are similarly vulnerable and revealing."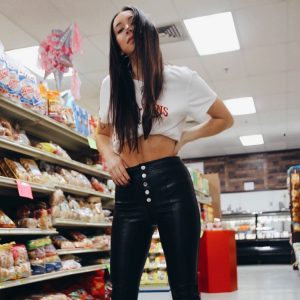 Originally from Connecticut, Carr moved to North Carolina to attend Duke, graduating in 2017. With a vocal style similar to Alessia Cara and Kehlani, she's an artist worth following. She just released another single in June titled "Used," and before that dropped her 2019 track "Talk About You."
Go on a "Sad Little Rant" by checking out the video below or streaming it: