The Governor of Minnesota alongside various elected officials, community, family, and friends visited Prince's private estate, Paisley Park yesterday (5/9) where bill HF 717 was signed by the governor, officially making a 7-mile stretch of Highway 5 in Chanhassen and Eden Prairie "Prince Rogers Nelson Memorial Highway." The signs will be uniquely designed in purple to showcase the legacy of Prince!
Prince's sister Sharon Nelson, and his longtime attorney, and friend, Londell McMillan were among the many who pushed the efforts for the bill in the Senate to rename the highway.  The bill passed the House unanimously last month April 21, 2023, on the seventh anniversary of Prince's death. The bill specified that signs on the stretch of the highway would be purple and installed in the summer of 2023.
Next month, during Celebration 2023 from June 8th to 11th, Paisley Park and fans from all over the world will descend on Paisley Park and continue to celebrate Prince along with this major accomplishment and recognize the advocates and legislators who led the charge on this project to make the "Prince Rogers Nelson Memorial Highway" a reality.
"Thank you to all those who made the "Prince Rogers Nelson Memorial Highway" a reality. It's a brilliant combination of public policy mixed with Prince's purple magic. Prince was loyal to Minnesota and he brought international attention and a legendary funk music sound to this state. Drive on out to Paisley Park, check the purple signs, and join us for more celebration June 8th through 11th, as we Celebrate Prince," said Londell McMillan.
Coincidentally, 35 years ago today, Prince released his 10th studio album "Lovesexy" with its beautiful, sexy,  provocative cover art. Take a listen to "Lovesexy" below.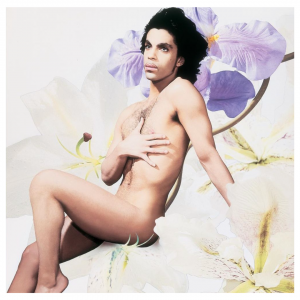 "Lovesexy"

About Paisley Park
Paisley Park is Prince's private estate, an active museum, a state-of-the-art recording studio, and a concert venue in Chanhassen, MN. The museum is open for public tours, giving fans of the music icon the unprecedented opportunity to tour the legendary 65,000-square-foot complex that served as the center of Prince's creative universe. Guided tours take visitors throughout the extensive creative spaces of Paisley Park, including recording and mixing studios where Prince recorded, produced, and mixed many of his biggest hits; exhibit spaces that chronicle films like the global hit Purple Rain; Prince's private NPG Music Club; and a massive soundstage and concert hall where Prince rehearsed for concert tours and held exclusive, private events and concerts. The venue today welcomes fans, musicians, and audiophiles for tours, concerts, festivals, and special events.
For more information about Paisley Park, visit PaisleyPark.com.