15x GRAMMY® Award-winning singer, songwriter, musician, and producer Alicia Keys just wrapped her 2023 North American summer concert  "KEYS TO THE SUMMER TOUR."
ThisIsRnB's contributor Gregory Castel was able to catch Keys' breathtaking, inspiring show in Atlanta, GA., the fourth stop in her summer tour, and we wanted to highlight that experience.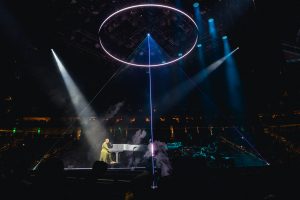 Keys gave Atlanta a 30-song set list in her first-ever 360-degree production setup with the classic Alicia Keys warm and connective energy. The design of the stage made space for her to move about the State Farm Arena performing hit after hit. People anticipated their favorite records with excitement within the first two seconds of every song. One of those songs was 2003's "Diary" as she walked down the stage set's stairs to the center of the arena under a single spotlight.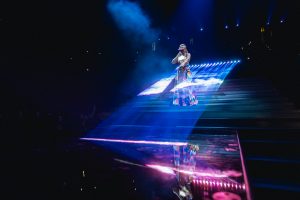 Keys just knows how to make every member of the audience feel royal. With her set being just short of 2 hours long, it contained just a few songs from Keys' more recent albums, ALICIA (2020) and KEYS (2021). The majority of her performance consisted of her bangers throughout her 20-plus-year career.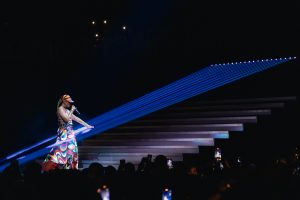 She delivered "A Woman's Worth" followed by a heart-warming version of "Superwoman" with a visual of close-ups videos of a variety of females from all different backgrounds, ages, shapes, and sizes.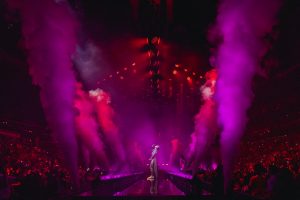 Vocally, Keys did not hold back throughout the night, especially during these moments specifically. Keys, 42, was hopping from stage to stage, at times serving up choreography, belting long high notes, and all whilst commanding the attention and intimacy of roughly 15,000 attendees.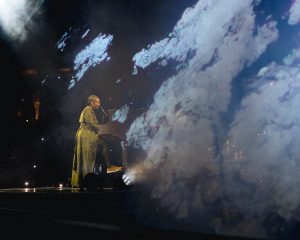 It'd be difficult to imagine a more iconic closer in one's arsenal than Alicia's. She rounded her set up with "No One" and "If I Ain't Got You" as her grand close. As expected, the Atlanta crowd roared, stuffed with a wonderful serving of nostalgia and reflection on one of our culture's most prolific and legendary artists and songwriters to ever grace that stage.