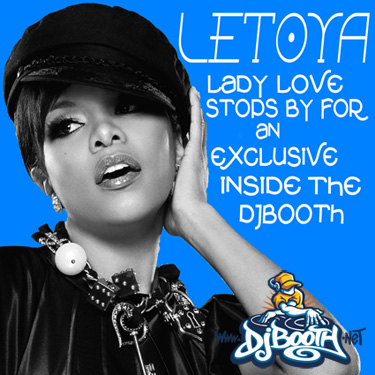 Romance may be the bread and butter of modern R&B, but one thing the pop airwaves could always use more of is good relationship advice, especially when it's delivered by a strong female voice.  Though the lead single off Destiny's Child alumnus LeToya Luckett's '06 solo debut found her "Torn" over the decision of leaving a man who wasn't living up to her expectations, it seems that the singer's developed a new level of confidence in the three years since her self-titled LP hit stores—in the wake of a label merge that delayed her return to the spotlight, LeToya's ready to reemerge as an assertive Lady Love,  willing to cut through the drama and say "Not Anymore".
This anthemic lead single set the tone for a sophomore album that sees LeToya taking a more central role in the songwriting process, and stepping outside the box to address topics she hadn't had the guts to tackle on her debut.  Set to drop June 23rd via Capitol Records, Lady Love will represent the fruits of three years of artistic evolution, as well as an unprecedented level of creative control.
In an exclusive interview with DJ Z LeToya steps into the Booth to discuss the modern conveniences she couldn't live without, her commitment to choosing songs she and her audience can relate to (even if they were written for a male vocalist), and what today's young women simply need to know about men and dating.
Listen To The Interview Here,
Shout to Z at DJBooth.net