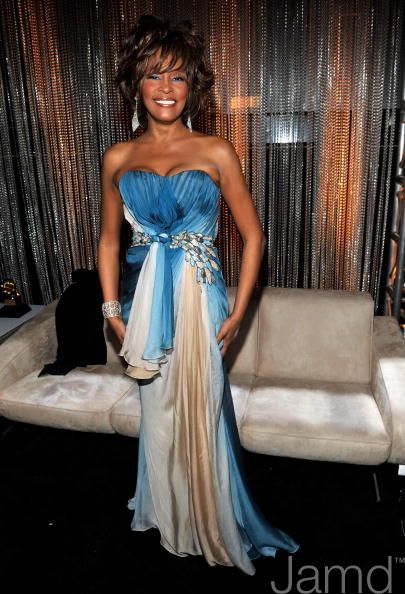 Whitney Houston is known for well crafted songs including "I Have Nothing" and "My Love Is Your Love," so it should come as no surprise that "The Voice" wants nothing but the best for her comeback.nWith that said, noted songwriter Diane Warren, the pen behind Toni Braxton's breakthrough single "Unbreak My Heart" and Celine Dion's "Because You Loved Me," says she'll be behind Houston's first single "I Didn't Know My Strength".
Warren, speaking with VIBE's Sean Fennessey, let the goods go on Houston's anticipated first single from the as-yet-untitled comeback project rumored to be due later this year over the weekend. "Whitney's back big time, the song is called "I Didn't Know My Strength" " said Warren.
As previously reported on Singersroom, noted producer David Foster produced the single and has echoed Warren's sentiment when it comes to the diva's return to the stage and studio: "Whitney is a girl that everybody would like to see come back and, in this case, it really would be a comeback. A lot of people say, 'Come back? I never left.' But Whitney did leave and she hasn't recorded in about 10 years, I believe. So this truly would be a comeback," Foster shared in March.
While Houston's forthcoming effort does not have a release date at this time, the diva has made several high profile appearances including a showstopping return at Clive Davis' Pre-Grammy bash and as a presenter at both the BET Honors and Grammy Awards.
via Singersroom