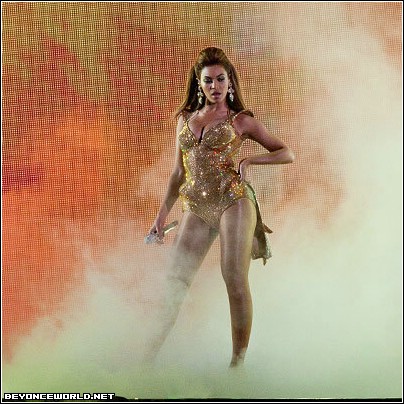 Las Vegas is in for a hot and intimate session with recent 'Obsessed' star Beyonce. The Platinum-plus selling diva will take over the Wynn Las Vegas' intimate 1,500 seat venue Encore with the theme  "I Am… YOURS" starting July 30.
According to organizers, Beyonce, already on the "I Am.." tour, has made special plans for the intimate venue that will showcase her Live! show in a way never seen before. In addition Beyonce's all-female band will join in performances of her musical hits, classics and surprises. As part of the occasion, Beyonce's "I Am… YOURS" performances will be recorded and produced as an exclusive DVD compilation.
Tickets for the intimate show go on sale to the general public Saturday, May 9 at 10am PDT and will be available for purchase by calling 702-770-DIVA (3482). Tickets are $250, $500, $750, and $1,000 and will be sold as part of a room or suite package with a limited number of ticket only reservations available.
Beyonce's " I AM… Yours" will be offered July 30, July 31, August 1 and August 2 at the Wynn Las Vegas' Encore.
For more information you may visit encorelasvegas.com/beyonce.
via Singersroom