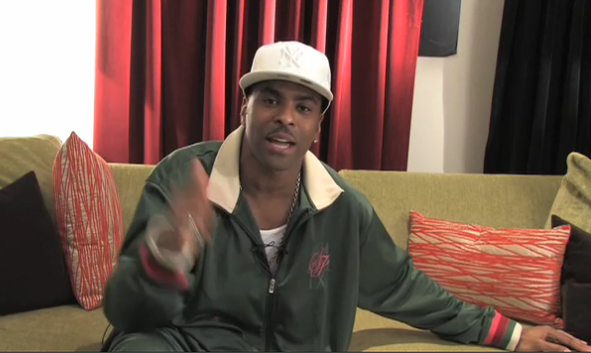 R&B singer Ginuwine is back with his first album in nearly seven years. This time however, the former "Pony" singer went back to his roots with longtime friend/producer Timbaland.
"We did three songs," Ginuwine shared with Singersroom.

According to Ginuwine things went smoothly when he and Timbaland reunited after a roughly ten year hiatus. Attributing the hiatus, which kicked off after the "So Anxious" led album "100% Ginuwine," to growth and business, Ginuwine admits that it was only right to "take this opportunity and come back with the people" he "started with".
"At the end of the day what matters is we were able to come together and work together again."
While three songs were put together for his soon to be released album "A Man's Thoughts," Timbaland has one cut on the album due to "business"…
CLICK HERE to watch Ginuwine's exclusive interview where he reveals why there is only one track from Timbaland and more importantly where he's been since 2005s "Back II Da Basics"…