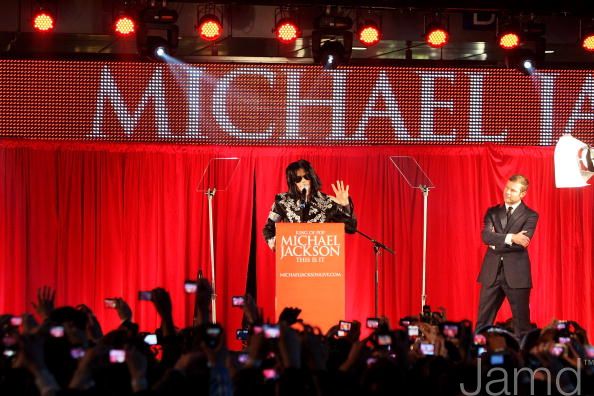 Michael Jackson's 'This Is It' series will be revamped for a special tribute concert. According to tour organizers, the original 50-date series will be spun off to create a one time tribute show in September.
Featuring a number of top entertainers, with Madonna being considered, the show will likely take place in Los Angeles where Jackson spent the day before his death in rehearsal.
While the exact date and venue has not been confirmed, sources close to MSNBC say the show will feature several high-profile artists.
Jackson's father, Joe Jackson, has not spoken of the concert but has however, taken control of the King of Pop's estate along with his wife Katherine. Katherine Jackson has also been granted temporary custody of Michael's three children.
In related news, refunds for Jackson's London shows will start tomorrow, July 1 according to AEG.
via Singersroom