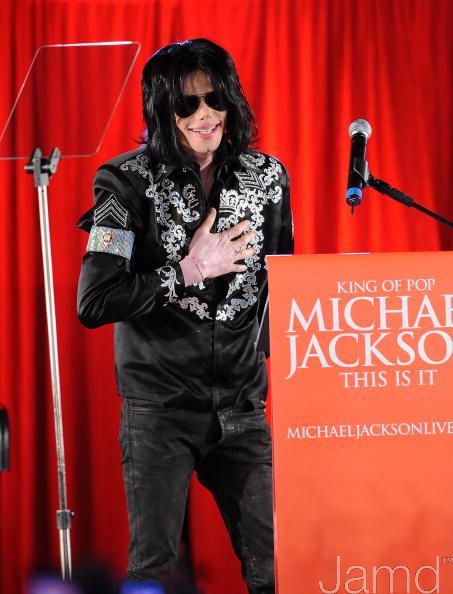 Follow the jump to read tribute messages from Chris Brown, Usher, Justin Timberlake, Ne-yo, Britney Spears, Beyonce, Kelly Rowland, Mariah Carey, Whitney Houston, Madonna, Quincy Jones and Diddy.
Chris Brown: Michael Jackson is the reason why I do music and why I am an entertainer. I am devastated by this great loss, and I will continue to be humbled and inspired by his legacy. My prayers are with his family. Michael will be deeply missed, but never forgotten. He's the greatest… the best ever. No one will ever be better.
Usher: This loss has deeply saddened me, with a heavy heart I composed this statement. May God cover you Michael. We all lift your name up in prayer. I pray for the entire JACKSON family particularly Michael's mother and all his fans that loved him so much. I would not be the artist, performer, and philanthropist I am today without the influence of Michael. I have great admiration and respect for Him and I'm so thankful I had the opportunity to meet and perform with such a great entertainer In so many ways he transcended culture. He broke barriers, he changed radio formats! With music, he made it possible for people like Oprah Winfrey and Barack Obama to impact the mainstream world. His legacy is unparalleled Michael Jackson will never be forgotten.
Justin Timberlake: I can't find the words right now to express how deeply sadden [sic] I am by Michael's passing. We have lost a genius and a true ambassador of not only Pop music, but of all music. He has been an inspiration to multiple generations and I will always cherish the moments I shared with him on stage and all of the things I learned about music from him and the time we spent together. My heart goes out to his family and loved ones.
Ne-yo: Michael Jackson will live forever through the thing that he put all of his life energy into: his music. I will do my part to keep the melody alive, to keep the energy forever changing form, but never ever dying!! Long live Michael Jackson.
Britney Spears: I was so excited to see his show in London. We were going to be on tour in Europe at the same time and I was going to fly in to see him. He has been an inspiration throughout my entire life and I'm devastated he's gone!
Beyonce: This is such a tragic loss and a terrible day. The incomparable Michael Jackson has made a bigger impact on music than any other artist in the history of music. He was magic. He was what we all strive to be. He will always be the king of pop! Life is not about how many breaths you take, but about how many moments in life that take your breath away. For anyone who has ever seen, felt, or heard his art, we are all honored to have been alive in this generation to experience the magic of Michael Jackson. I love you Michael.
Kelly Rowland: Michael you left such a legacy on this earth, have touched SO MANY!!! We thank you for such a driving inspiration in music & our lives!! This has got to be one of the saddest days in music history!! Michael Rest In Peace! WE miss you!
Mariah Carey: I am heartbroken. My prayers go out to the Jackson family, and my heart goes out to his children. Let us remember him for his unparalleled contribution to the world of music, his generosity of spirit in his quest to heal the world & the joy he brought to his millions of devoted fans throughout the world. I feel blessed to have performed with him several times & to call him my friend. No artist will ever take his place. His star will shine forever.
Whitney Houston: I am full of grief.
Madonna: I can't stop crying over the sad news. I have always admired Michael Jackson. The world has lost one of the greats, but his music will live on forever! My heart goes out to his three children and other members of his family. God bless.
Quincy Jones: I am absolutely devastated at this tragic and unexpected news. For Michael to be taken away from us so suddenly at such a young age, I just don't have the words. Divinity brought our souls together on The Wiz and allowed us to do what we were able to throughout the 80's. To this day, the music we created together on Off The Wall, Thriller and Bad is played in every corner of the world and the reason for that is because he had it all…talent, grace, professionalism and dedication. He was the consummate entertainer and his contributions and legacy will be felt upon the world forever. I've lost my little brother today, and part of my soul has gone with him.
Diddy: Michael Jackson showed me that you can actually see the beat. He made the music come to life!! He made me believe in magic. I will miss him!
via Toyas-World