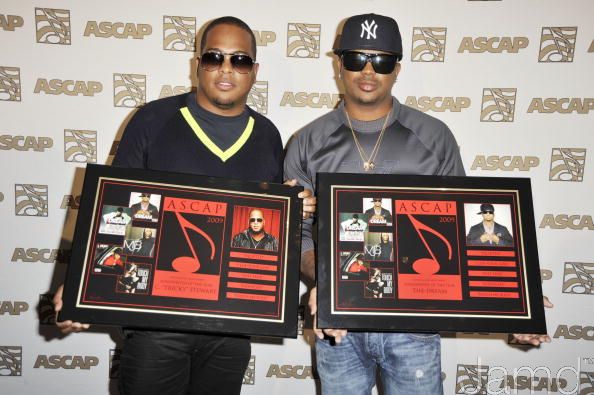 Ciara has already begun work on her next LP. The currently untitled album will be her fourth studio set. Ciara's last album, Fantasy Ride did not perform well, so its time for a transition. It sounds like they are now following suit to Mariah Carey and Christina Milian. It has been confirmed that Tricky Stewart and The-Dream will exclusively produce and write her forthcoming record. Here is what Tricky said regarding the project.
"We're doing the whole project. We're pretty good into it at this point. We're about 14 songs deep right now. "She came out to L.A. to work with us. We're out here making this record 'cause it feels good and the vibe is good.
"This record obviously is gonna have tempo to it, but I think it's gonna have even more substance than the last record. She dances and we always want to bring out what she does that other people don't. This album we wanted to take a few steps back and make it more about her, so the only feature is Dream. But the features that we do on this record will be remixes. I love 'Speechless.' I love this record called 'Gifted.' Those are two of my favorites. 'Speechless' is the record with her and Dream together.
"Right now, she's on her grind, coming back, trying to make a better album than she made last time and get back to that mark where everybody knew that she was in the top tier of the female business."

I think this will be a great match. Their stylings fit Ciara well. But we can only wait and see, so stay tuned…