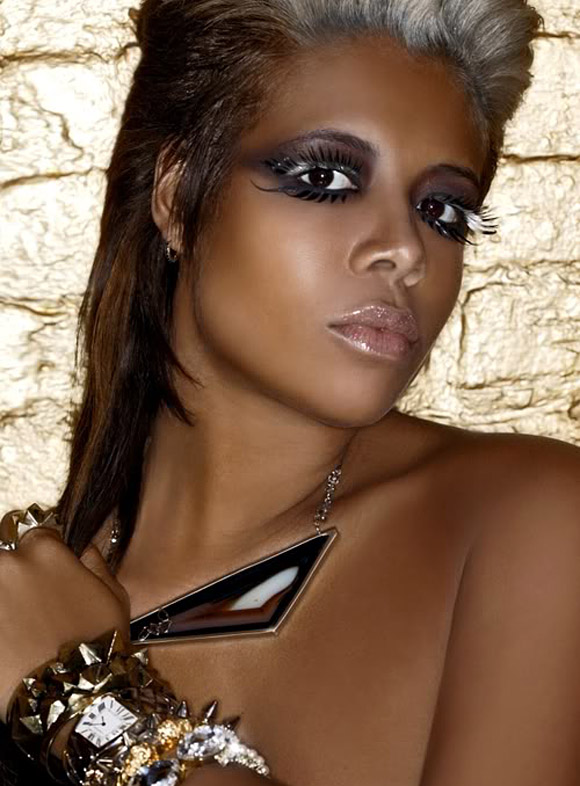 After much speculation following the release of a song titled "Acapella" on the internet last week, it was announced today that singer/songwriter Kelis has signed to Interscope Records through will.i.am Music Group.
Her as-yet-untitled upcoming album features production from will.i.am, Free School, Boyz Noize, Burnz, DJ Ammo and David Guetta, who produced the above-mentioned retro-dance track.

"I love that I am now a new part of the Interscope family," Kelis said in a statement. "2010 is around the corner and I can't wait to put out new music and spend time with real music fans on tour again."

Kelis' last label deal was with Jive Records, but she was reportedly dropped in late 2007. Earlier this year, a pregnant Kelis filed for divorce from her famous husband, rapper Nas. In July, a judge orderd Nas to pay Kelis, who has since given birth to a baby boy, nearly $44,000 in monthly support.

Kelis is best known for her 2003 single "Milkshake," which peaked at No. 3 on the Billboard Hot 100 chart and has sold 883,000 digital which has shifted 535,000 units.
via Billboard
Previously: Music: Kelis – Acapella [New Single]