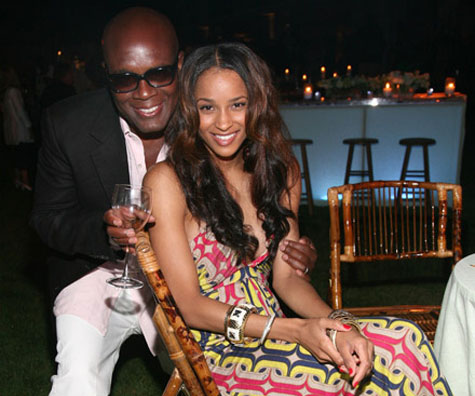 Antonio "L.A." Reid quietly began his new job as head of Epic Label Group last week. The music mogul is assembling his roster of talent, which may include Ciara and Usher.
According to The Hollywood Reporter, Ciara will reunite with her former boss at his new venture at Sony. She asked to be released from her contract with Jive earlier this year after the underwhelming performance of her latest album Basic Instinct.
Another one of Reid's discoveries, Usher, may also be making the shift from Jive to the restructured Epic. Reid was instrumental in launching the R&B phenom's career 17 years ago.
Additionally, there is chatter that the 55-year-old executive is trying to bring Mariah Carey to Sony from her current home at Island Def Jam. She released her comeback album The Emancipation of Mimi under Reid's watch and was previously signed to Columbia Records.
via Rap-Up