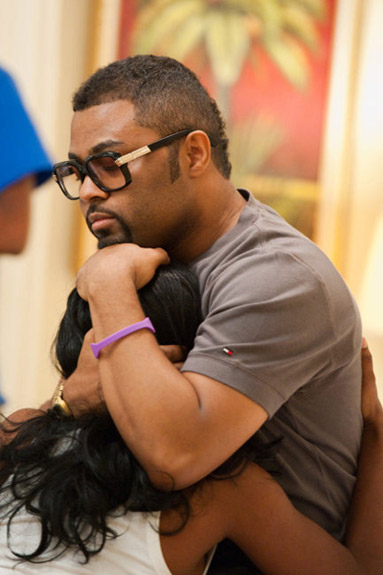 Musiq Soulchild is doing his part to raise awareness for breast cancer. As the new ambassador for Susan G. Komen for the Cure Circle of Promise, the R&B crooner will feature a group of breast cancer survivors in the video for "YES," the latest single off his sixth album, MUSIQINTHEMAGIQ.
In the powerful clip, Musiq plays a man who supports his girlfriend through her tough battle with breast cancer. A group of breast cancer survivors appear in one scene wearing T-shirts, pins, and pink ribbons to represent Susan G. Komen for the Cure.
"Early detection is the key to winning the fight against breast cancer," said Musiq. "Too often, black women are diagnosed in stage three and four when breast cancer is most difficult to treat. Some women are afraid to seek treatment for fear of losing their breasts or their hair. One's physical appearance is much less important than the will to live. It's time to remove the stigmas that are attached to this disease."
This just made the song that much better. See more photos after the jump.

[nggallery id=103]