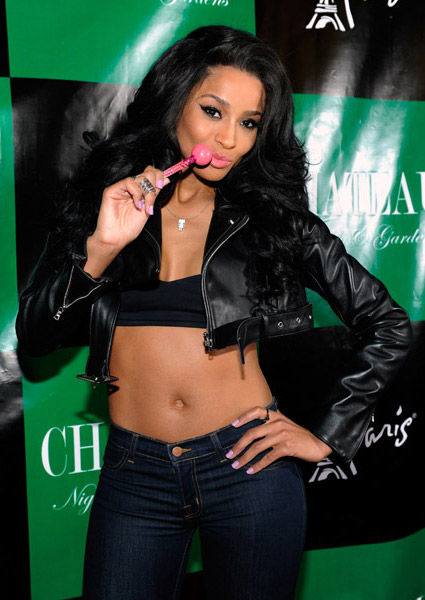 Looks as if Ciara is calling in the big shots for her Epic Records debut. The sexy singer enlisted G.O.O.D. Music producer Hit-Boy ( Jay-Z & Kanye's Ni**as In Paris) who spoke to MTV news and divulged some info on their upcoming record.
"I did a record for Ciara. It's called 'Hit Boy,' written by this producer/writer Soundz. He's amazing, so be on the lookout for that," Hit-Boy told MTV News, describing the sound as "energetic, for the club, for the radio."
"It's almost the same type of energy as a 'Ni**as in Paris,' so I'm super excited for people to hear that. That's like one of my best beats that I've done in a while."
Catch the video after the break.