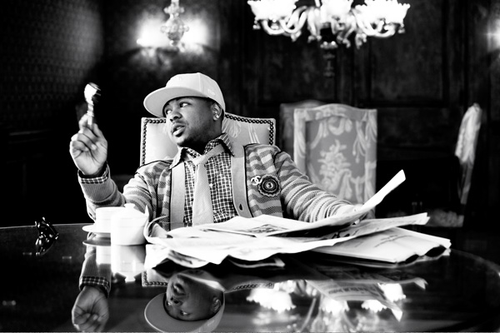 I'm still playing "1977" as I'm sure many of you are, but The-Dream has much more planned for us in 2012. The mega hitmaker has announced the first intended release date for his much anticipated forth album Love IV: Diary Of A Madman.

Taking his thoughts to Twitter, as usual, Mr. Nash shared the scheduled release date for his next official album — March 20, 2012 is the day we should expect 'Love IV.'
That is only a fraction of what Terius has planned though. He is hoping to release two more free projects – "1984" and "Nikki," a fifth studio album, tentatively titled "Love V," which he says he already has a concept for and plans to begin recording in March, and a movie with Big Sean including a soundtrack.
"should be done all in 2012 "RADIOKILLA RECORDS WHY BECAUSE THIS IS WHAT THE FUCK WE DO!" THELOVECULT MY FANS ARE THE REALEST PEOPLE ON EARTH," tweeted the inspired R&B genius.
Sounds insane, maybe even too much for 1 year, but if it's all great, let's get it!!
What do you think? Are you excited for all this new material from Dream?