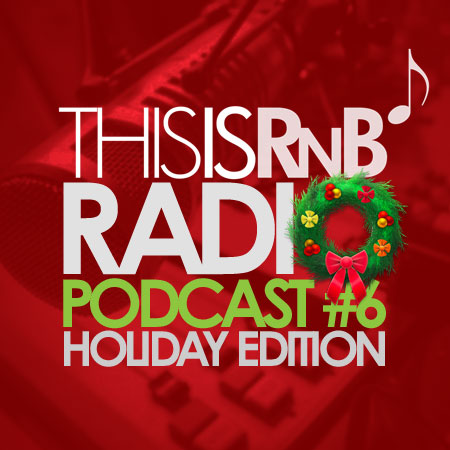 Well, we finally got around to doing a brand new ThisisRnB podcast!! We figured if the NBA is back, we have be too! (Haha). So, without further ado, here is Podcast #6, this will be our Holiday 2011 Edition. It features 28 tracks, mixed by yours truly, Wexx, and hosted by Brian and myself (minimal talking this time, and no top 5 countdown).
You can stream it here, and click Read More below for the tracklisting and download links.
[audio:https://www.thisisrnb.com/wp-content/uploads/2011/12/ThisisRnB-Podcast-6-Holiday-Edition.mp3|titles=ThisisRnB Podcast 6 (Holiday Edition)]
Hope you enjoy listening as much as we enjoyed making it! Best!!

ThisisRnB Radio Podcast #6 Tracklisting
01. Intro / The Stylistics – Hurry Up This Way Again
02. Tyrese feat. Faith Evans & Rick Ross – Stay (Remix)
03. CJ Hilton – Cold Summer
04. Kevin Cossom – Waiting On You / (Interlude)
05. Miguel – Girls Like You
06. Drake feat. The Weeknd – Crew Love
07. Trey Songz – Good Feelings
08. T-Pain feat. Bei Maejor & R. Kelly – Center of the Stage
09. Tyrese feat. T.I. – Fireworkz (Remix)
10. Bobby V feat. 2 Chainz & Meek mill – Drop It / (Interlude)
11. Tank feat. Kevin McCall, Slim Thug & Ace Hood – Money On The Floor
12. Shanell feat. Lil Wayne & Drake – So Good
13. Tyrese – One Night
14. Kelly Rowland feat. Rico Love – All of The Night
15. Jesse Idol feat. Sonyae Elise – Sex & Cigars
16. Anthony Hamilton – Woo
17. Elle Varner feat. J. Cole – Only Wanna Give It To You (RnB Concept edit) / (Interlude)
18. Mary J. Blige feat. Busta Rhymes – Next Level
19. Gil Scott Heron x Jamie xx / Drake feat. Rihanna – Take Care
20. Michael Francis – Woman
21. Hamilton Park feat. Jermaine Dupri – Thing Called Us (Remix)
22. Elle Varner – Refill
23. Miguel feat. Twista – Quickie (Remix)
24. Ne-Yo feat. Trey Songz & T-Pain – The Way You Move
25. Verse Simmonds – Tears of Joy
26. Mario feat. Fabolous – The Walls
27. Mary J. Blige feat. Rick Ross – Why
28. Luke James – I Want You
DOWNLOAD: ThisisRnB Radio Podcast #6 (Single Track Version)