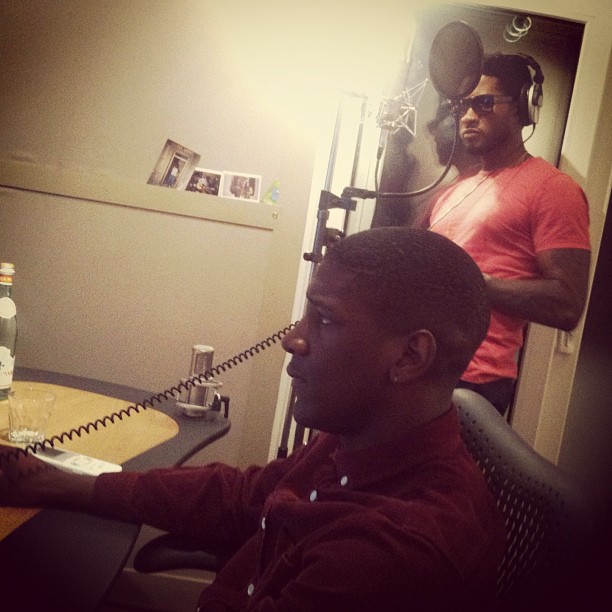 After his exclusive UK listening session this past Thursday, Usher met up with British singer/songwriter/producer Labrinth, who has created hits for Tinie Tempah and Wretch 32, as well as his debut album "Electronic Earth," which features the hit "Earthquake." The duo linked up in the studio to work on a US/UK collab intended for Usher's much-anticipated seventh studio album.
Earlier in the week, Ursh paid a visit to CaptialFM where he announced his up coming collaboration with the British singer/songwriter. "We actually haven't finished this one, but I'm working with Labrinth and that is my big surprise for London," Usher said. "I wanted to take a stab at his world … I can only imagine what me and Labrinth will do with this U.S. and U.K. connection."
See another shot below.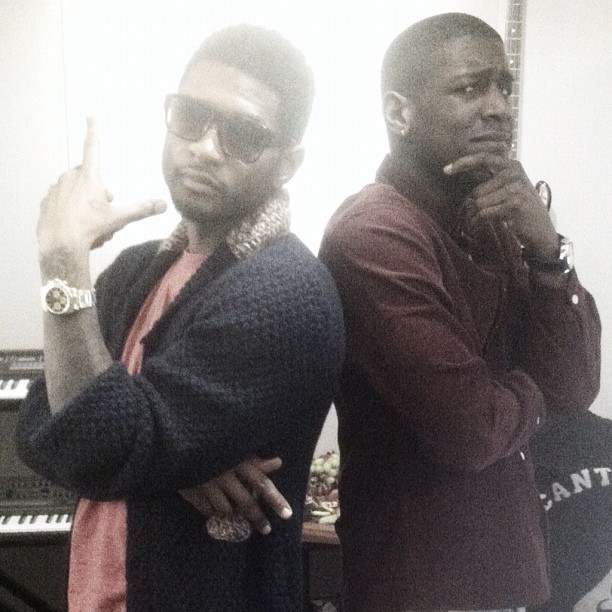 shout to SoulCulture