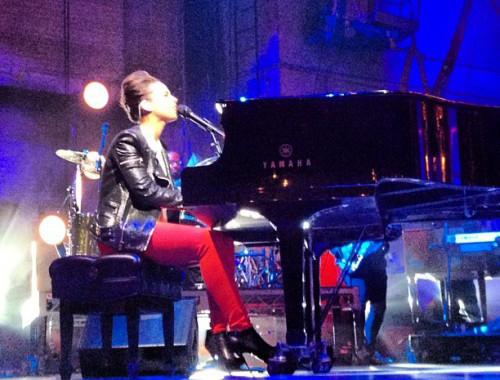 Making way for a new set of programs for the popular network, the annual MTV Upfront presentation took place this year at the Beacon Theatre. Boasting a range of new spin-off shows to air on the network, the presentation is usually followed by a musical performance from some of the top names in the industry.
Firmly seated behind a grand piano, grammy award winning singer Alicia Keys took to the stage to perform. Setting the pace for what's to come in the near future, the singer debuted a new song entitled Not Even The King.
Whether the heartfelt ballad will appear on the singer's forthcoming studio album is not known as yet but until then, watch the live performance below.
via Soulculture