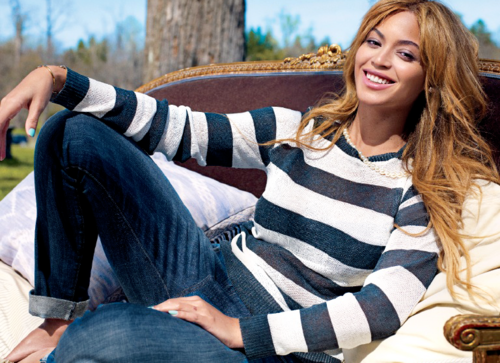 Beyoncé has tried her hand at drama, comedy, and musicals, and now she's set to star in her first animated feature. The singer-actress will lend her voice to the 3D CG-animated film Epic.

According to Deadline.com, Beyoncé will play Queen Tara in 20th Century Fox Animation and Blue Sky Studios' Epic, which is being developed by the makers of Ice Age and Rio.
In addition to B, the movie stars Colin Farrell, Josh Hutcherson, Amanda Seyfried, Johnny Knoxville, Aziz Ansari, Pitbull, Jason Sudeikis, Steven Tyler, and Judah Friedlander.
Directed by Ice Age's Chris Wedge, Epic follows a battle in the forest between good and evil. A teenage girl magically transports into a secret universe, where she and a cast of fun and whimsical characters unite to save their world, which eventually saves the real world. It will be released to theaters on May 24, 2013.
The role is Beyoncé's first since giving birth to her daughter Blue Ivy in January. She is also set to star in Clint Eastwood's remake of A Star Is Born.
via Rap-Up