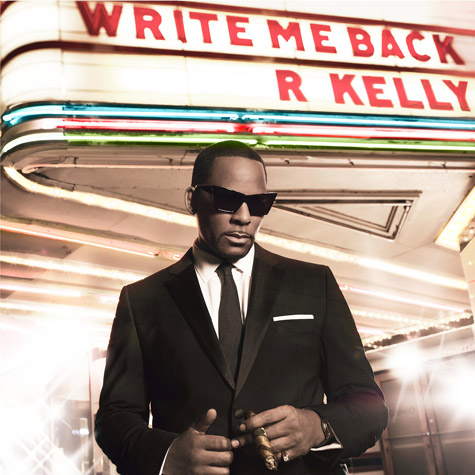 Earlier this week R. Kelly revealed the two album covers and official release date for his much-anticipated, 11th studio album Write Me Back. The follow-up to 2010's Love Letter, which be hitting stores June 26 in a Standard and Deluxe edition. The latter includes four bonus tracks, while the physical CD will contain a postcard for fans to actually write Kellz back.
The R&B King has released two singles off the LP, "Share My Love" and the latest "Feelin' Single." We have your first, exclusive look at the tracklisting below…Check it out…

R. Kelly – Write Me Back Tracklisting:
01. Love Is
02. Feelin' Single
03. Lady Sunday
04. When A Man Lies
05. Clipped Wings
06. Believe That It's So
07. Fool For You
08. All Rounds On Me
09. Believe In Me
10. Green Light
11. Party Jumpin'
12. Share My Love
Deluxe Edition
13. Beautiful In This Mirror
14. You Are My World
15. Fallin' From The Sky
16. One Step Closer
Both versions will be available for Pre-Order on May 29.