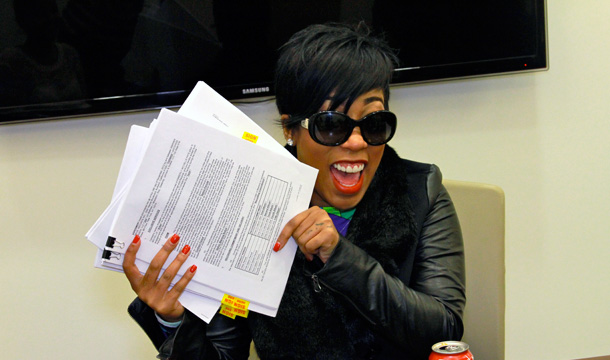 It's been a long time coming! R&B songstress and  VH1's 'Love & Hip-Hop: Atlanta' reality star K. Michelle inked her new major record deal today with Warner Bros. Records. With many ups and downs in the music industry she finally has a second chance to do what she loves to do. She announced the great news earlier today via Twitter.
K. Michelle has been hinting about signing a new record deal for quite sometime and even mentioned it at a few of her recent shows, but no official announcement was made until today. The songstress let her fans know by tweeting, "Today was a very special day. Today I signed with Warner Brothers Records. I am a true testimony that God will make room for ur gifts."
She continued, "so many people counted me out and wished bad upon me. Some tried to destroy my name. I kept fighting and praying. Music is my life."
Congratulations is definitely in order for K. Michelle!