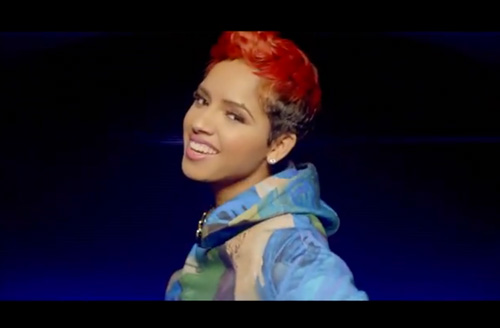 RaVaughn makes her official debut in the music video for "Better Be Good" featuring Wale. The L.A. native gets played by her no-good man, but she ain't having any part of heartbreak in the colorful, dance-heavy clip, which is the first official introduction of the singer who is signed to Ne-Yo's Compound U/Columbia Records.
RaVaughn's man breaks their plans, so she hits up a house party with her girlfriends, but surprise surprise her boo is at the same party with a different girl. She won't let the situation bring her down, as she shows off her moves with a group of partygoers as the crowd cheers her on.
RaVaughn's debut album Love Always is due this summer featuring appearances from Ne-Yo and Marsha Ambrosius.
Watch the video below…