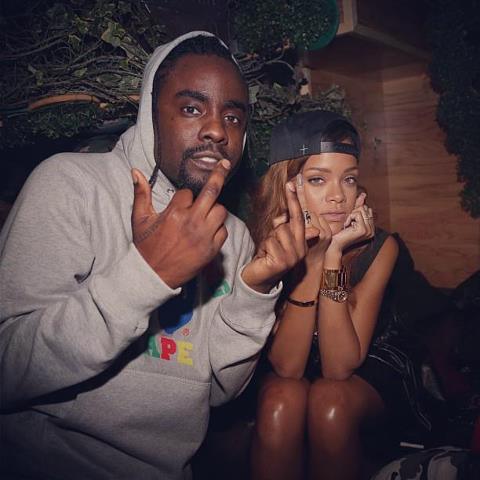 Uh Oh, there's about to be a chart topping remix on the way. Wale has been on fire lately with his singles, specifically his bedroom banger "Bad." Now, the DC MC has a very special surprise, and he let the cat out the bag.
While, visiting Sway In The Morning on Sirius XM, Wale previewed a snippet of the official remix off his phone. Not only is it a real remix with a new beat, it features the real 'bad' girl herself — Rihanna! The Pop superstar is not only singing the hook, but offers a playful rap verse as well.
Before it's released, listen to the preview below. In addition the singer that wrote and sang the original version, Tiara Thomas, has finally recorded her own official full version. Hear that below as well.