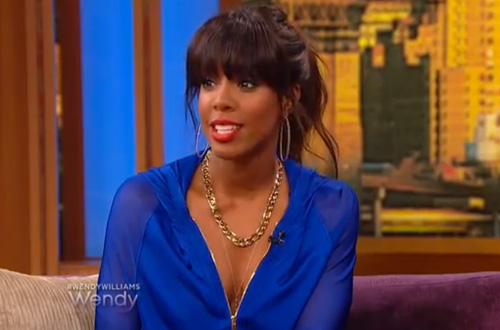 Kelly Rowland sat down with Wendy Williams on Monday's show and no topic was off limits—from her wigs to her crush on "X Factor" co-judge Simon Cowell and even her breast implants.
The conversation inevitably turned to "Dirty Laundry," Beyoncé, and her abusive ex.
"I was in a relationship that was so hard on me," Kelly said of the relationship, which lasted three-and-a-half-to-four years.
But she is in a good place now and has found love. "He's just a good guy and I'm just very happy," she said of her new boyfriend.
Kelly was all smiles when speaking about Blue Ivy, who calls her K. But when Wendy asked her if Beyoncé is pregnant with a second child, she put her in her place. "Stop it!" she told the gossip queen.
Watch the full interview below:
[RU]